Binjiang Property's "Cool the Summer" public service activity has been carried out in many communities since Mid-July, and was given active response to by Golden Dawn, Myriad Star, Myriad City, etc. who acted as foregoers. The coolness guarded by Binjiang Property every year reflects Binjiang Property's spirit of adhering to public service and caring from the trifle.
More communities of Binjiang Property joined in this activity in the late July, helping cool the summer of proprietors, employees sticking to their posts, couriers and takeout deliverymen rushing about the city, sanitation workers busy maintaining cleanness of the city, and other first-line workers of the society with special drinks and mung bean soup especially boiled with love.
Myriad Flower Phase I

Myriad Flower Phase I also got on board with Binjiang Property "Cool the Summer" project in the late July, and would last this activity until early September. During the activity, refreshing herbal tea and purpose-made traditional Chinese medicine packs specially for heatstroke prevention will be available to not only proprietors but also municipal sanitation workers and rural laborers for free.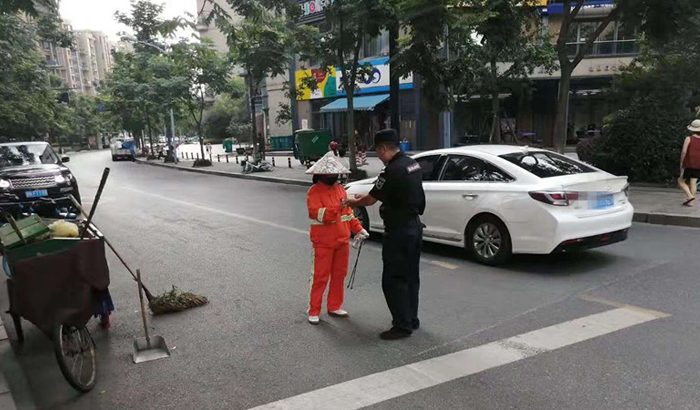 Golden Garden
The "Cool the Summer" activity started in the late July and will last until Mid-August in Golden Garden. Every morning, the property management staffs will first get herbal tea and mung bean soup ready for proprietors and social service workers. This service as well as such provisions have gotten many thumbs-up. Proprietors commented that it was very nice to have such public service activity in summer and it really deserved praises for insisting on such an activity every year. This weekend, property management staffs of Golden Garden will deliver mung bean soup to every family in the community, thus the proprietors can enjoy the coolness at home.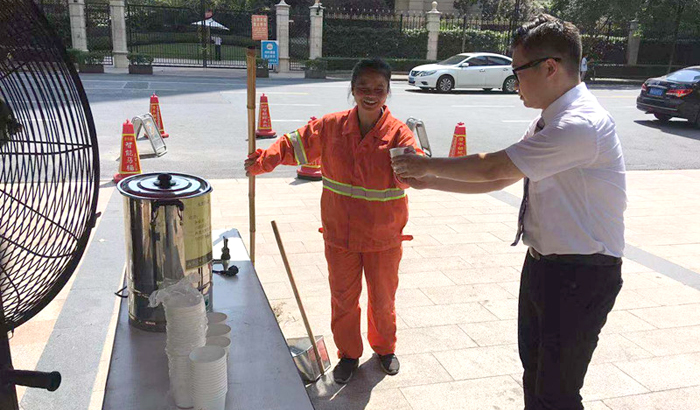 Yuesheng International
The temperature has increasingly risen over the past few days. In order to further improve the quality of property management service and help proprietors go through this summer safely, the property service center of Yuesheng International started the activity of "Cool the Summer" at 12:00 on August 2nd, which refreshed proprietors' mind and gladdened their hearts.
The property management staffs prepared and placed iced mung bean soup and white fungus soup with lotus seeds on the table for office staffs of the building. Stores of the building also took part in this activity and provided popular summer fruit tea, which was free for those winning the lottery.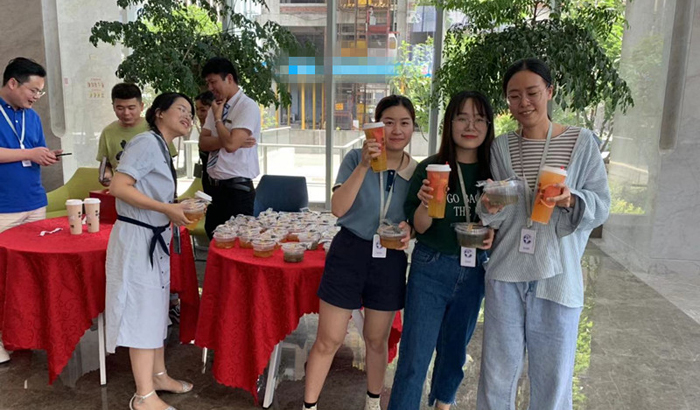 Customer service staffs delivered coolers to enterprises settled in the building with a drinking cart, intending to cool their summer by such kind greetings.

Enthusiasm of proprietors created a strong activity atmosphere. This event not only strengthened communication but also deepened the mutual understanding between property management staffs and proprietors.