At Hangzhou The City Star, with the purpose of bringing the coolness of service to proprietors, the "Easy Summer" Convenient Service was planned by the property management staffs at the community hall on July 21st, attracting more than 40 proprietors to experience rich activities.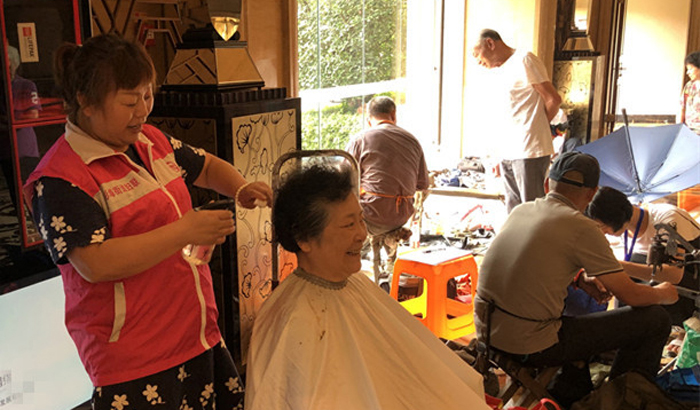 Umbrella repair, shoes repair, knife grinding, and haircutting were still major activities that enjoyed great popularity. Besides, ABC ETC business, discounted Yintai 365 membership, free dental clinic, exhibition and sales of ecological farm products, and child education consultation made the activity even hotter.
Two-hour activity ended soon. Proprietors all returned satisfied, leaving favorable comments to the convenient services offered by the property management staffs. Binjiang Property will continue to provide services wholeheartedly and spare no effort to build first-class communities.
Sunshine Coast
"Fashion Designers of the Future"
In August, the sun heats the earth restlessly, cicadas chirp crazily, and fireflies dance in the air recklessly. This summer, Sunshine Coast held a "Fashion Designers of the Future" parent-child activity to inspire children's imagination of future garments.
With concepts discussed with their parents, children played a chief role in fashion design. It was more like a fashion show when the fashion works came out in rows. This activity built a bridge of interaction between parents and children.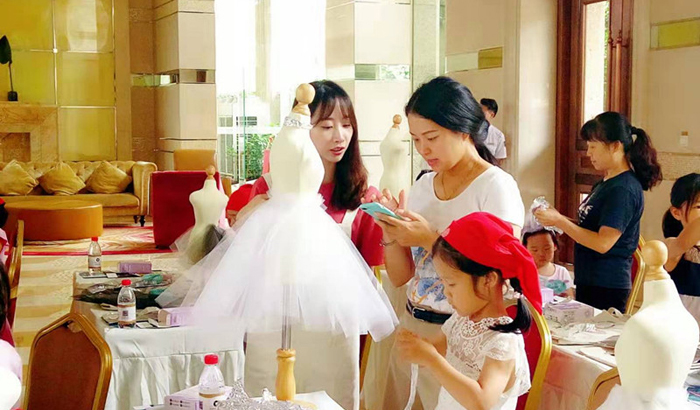 Quzhou Chunjiangyue
Open-air Movie Returned
"Zhang Ga the Soldier Boy" Brought Back Old Memories

Do you still remember ecstatic people bringing a small stool to the nearby square to watch an open-air movie in the old days? Open-air movies gradually withdraw from the stage of history as the society is developing fast. But for proprietors of Quzhou Chunjiangyue, they had a chance to reexperience such event.
With the aim to improve community cultural life quality and enhance neighborhood communication, the service center of Quzhou Chunjiangyue offered proprietors a free open-air movie at the small square.
On the evening of August 5th, the property management staffs got the screen, the equipment, and the acoustics ready early, and proprietors showed up one after another at about 19:00 to wait for starting of "Zhang Ga the Soldier Boy". The small square was bustling.

The movie continued to attract proprietors passing by and more and more people crowded the square, including elders, adults, as well as kids accompanied by parents. Affected by the story, the crowd sometimes showed a nervous face, and sometimes burst out laughing.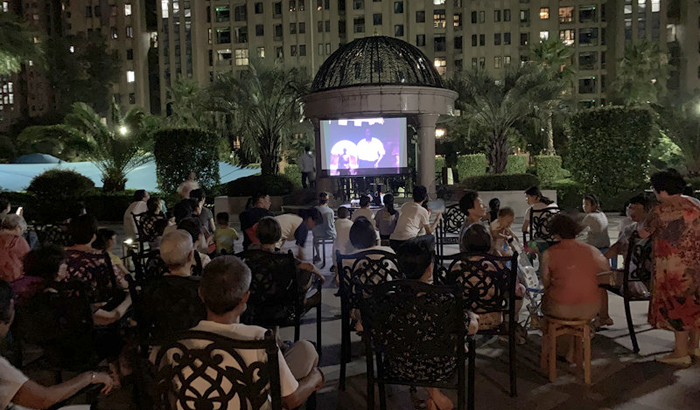 This movie shortened the distance and tightened relationship between proprietors who had little contact with each other at ordinary times, and brought back old memories of elder proprietors.