It was at 1:45 AM on August 10th that the super typhoon Lekima, the No. 9 typhoon of the year, arrived at Chengnan Town of Wenling with maximally scale-16 wind force at typhoon center, bringing heavy rains and rainstorms to most of Zhejiang and even super rainstorms to some areas of Zhejiang that day.
An inconsiderate rainstorm and a gale visited Hangzhou on the afternoon of August 9th as outposts of Lekima. Raindrops were whirled up rapidly by the gale before falling down on the ground, and, hardly able to hold the umbrella in the gale, pedestrians got wet for seconds. Such bad weather made property management staffs' persistence in guarding proprietors' homes even more touching.
Racing against the gale, staffs of all service centers of Binjiang Property were well-prepared to brave Lekima, especially Party members of Binjiang Property who played a leading and exemplary role in the fight against the typhoon.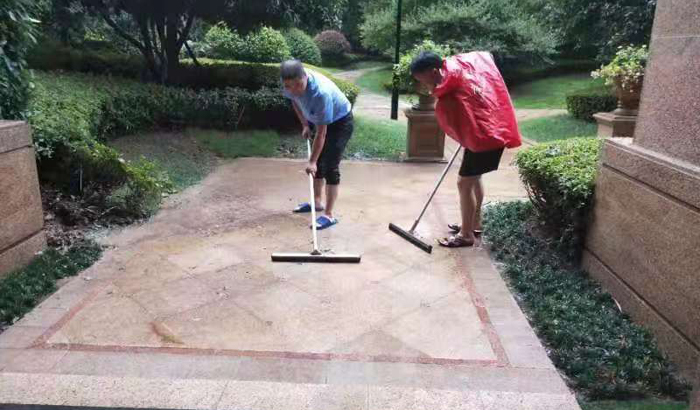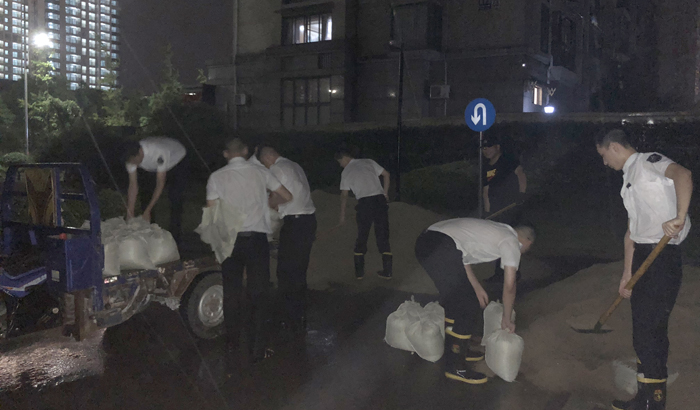 This night, Binjiang Property people gave up their sleep and ran in howling wind and torrential rain. Just as what the property director of Yuesheng International project said, a new day was breaking and another day of typhoon fighting began with breakfast. They only had one pure wish which was to guarantee the safety of the project and guard their proprietors day and night through concerted efforts.
Let's take a look at Binjiang Property people who raced and fought against the typhoon and appreciate their sense of responsibility and their courage of marching forward bravely.
On the afternoon of August 9th, news came from Dajiangdong that Dajiangdong area had been caught in a furious storm before other areas of Hangzhou was invaded by rains. Service center of River Star entered the status of typhoon fighting and flood control in advance. From day to night, though their uniforms got wet again and again, property management staffs still had a strong and optimistic smile on their faces.
Zhou Jianxin is the greening director of Hangzhou Golden Garden. Hailed as the best property manager in Shangcheng District, he offered to work overtime. This was a night of stormy weather with high winds, and some tree branches in the community were blown down by the typhoon. It was admirable that Zhou Jianxin was the first to rush over to climb up the ladder to stabilize the tree despite the danger.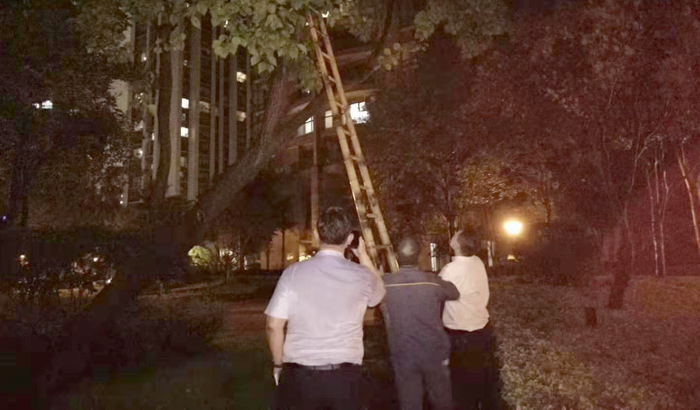 With gutters and drains dredged, trees reinforced, and emergency materials in place, the emergency team of Myriad Star was ready to spare no effort to fight against the typhoon and prevent the flood. Facing Lekima, property management staffs of Myriad Star were committed to guarding the beautiful home and escorting proprietors through the storm.
Lekima broke in in full fury. Property management staffs of Golden Dawn stood fast to their positions day and night to promptly clean up drains in the community and get the emergency plan ready at the entrance and exit of the garage, defending the home to the last. Bullied by the storm, some trees were blown awry. To eliminate the impact of broken branches on vehicles on the road, the greening master of the community resolutely climbed up the tree to stabilize branches. Staffs of Binjiang Property Golden Dawn service center and of Golden Dawn community, as well as deputy director of community proprietors' committee, made joint typhoon-defending efforts to ensure smooth traffic in the community and normal travel of proprietors.
Property management staffs of Golden Coast united together to share wind and rain. 24-hour duty and inspection were arranged, gutters and drains were cleaned up, and typhoon-defending materials were also in place. At this windy and rainy night, led by the property management director, the typhoon-defending team continued the investigation of potential safety hazards at significant places such as basements.
Hangzhou City Star service center carefully arranged the community defense work and specific defense measures were quickly implemented by divisions in accordance with the estimated arrival time of the typhoon and based on Lekima's characteristics of high wind scale, long duration, and wide influence range. Focusing on cleaning of slopes and ditches, reinforcement of trees, safety inspection of empty houses, inventory of materials for typhoon defending and flood control, reinforcement and maintenance of facilities and equipment, examination of electric wires and circuits, and inspection of drains in the community, the typhoon defending work was carried out practically and effectively.

The whole staff of the service center of Sunshine Coast actively took part in various preparations for the typhoon and the flood since the afternoon of August 8th. Weather warning was the first task. Proprietors were notified to pay close attention to weather changes and get ready for typhoon prevention. Besides, community facility inspection was carefully carried out to eliminate every possible safety hazard, drainage pipelines of various areas were all dredged, weeds and fallen leaves were cleaned up, and water pumps, sandbags and other typhoon-defending materials were prepared. Staffs were arranged to be on duty 24 hours a day to get ready to provide support at any time. Safety is something that can't be relaxed for a moment. Protect the safety of proprietors is always the purpose of property management work.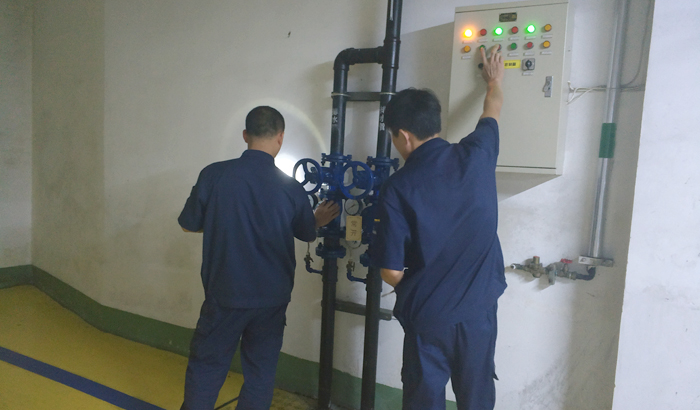 To deal with Lekima, the service center of Huajiachi Apartment established an emergency team to strictly implement preparation of flood-prevention materials and, at the same time, to systematically check and clean up roof gutters, road drains, sump wells in basements and other drainage facilities to ensure unobstructed drainage, to inspect doors and windows of empty houses, drainage of balcony drains and the risk of objects falling from high, and to arrange staffs to be on duty 24 hours a day to strengthen community defense.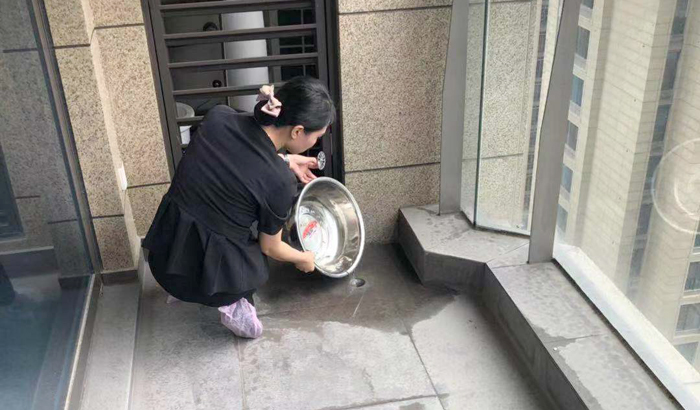 The service center of Splendid City had already prepared all of its divisions for the typhoon in advance. Appropriate placement of anti-typhoon tools, timely piling up flood-preventing sandbags, dredging of floor drains on rooftops and in the community, reinforcement of trees in the community, early close of doors and windows at corridors, and repeat reminders were all for the purpose of minimizing possible losses that Lekima might bring.