Binjiang Property actively follows the government's call for waste sorting, and carries out diversified waste sorting activities with the aim to create a better community environment and contribute to environmental protection.
On the spot of "Hand-in-Hand Waste Sorting Popularization" themed community waste sorting activity at Golden Jiangnan, promotional video of waste sorting and PPT were played to enhance proprietors' understanding of the meaning of waste sorting and their awareness of waste sorting, and to guide people to consciously and scientifically implement domestic waste sorting from details.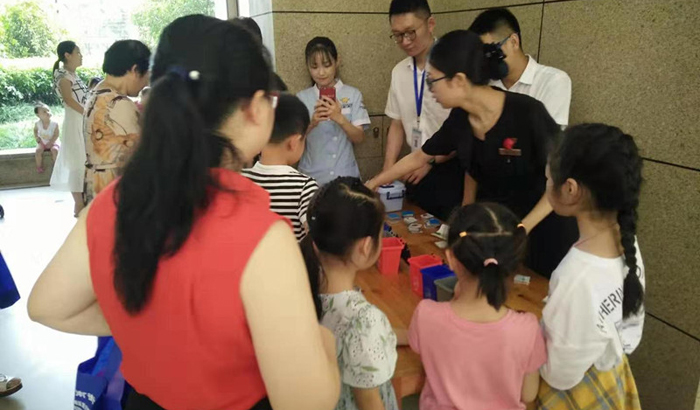 On the other hand, award-winning quiz, waste sorting contest, Go! Forward! game and other interactive sessions were also arranged to realize education through entertainment. In this activity, with property management staffs' guidance at the spot, children had an active and excellent performance, and the study atmosphere among proprietors was pretty good.
In order to promote the green, environment protection, and low carbon concept and encourage community proprietors to take part in waste sorting, the service center of Golden Dawn Phase I also carried out the interactive waste sorting activity.
In this activity, property management staffs taught proprietors the correct waste sorting method and guide them to start from themselves. Through this activity, proprietors gradually deepened their understanding of, established the environment protection awareness of, realized the significance of, and, to certain extent, enhanced their consciousness of waste sorting.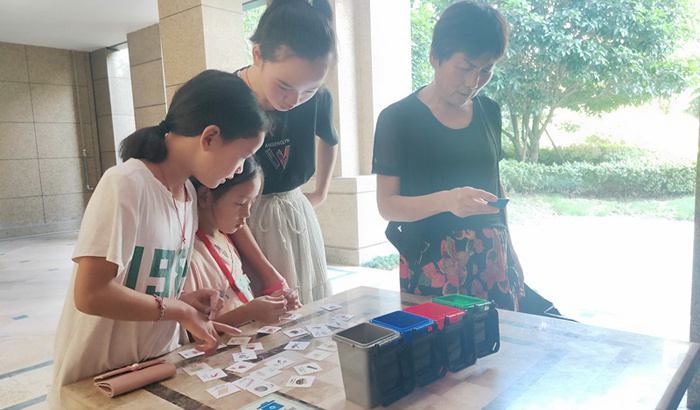 On September 10th, the service center of Yuesheng International carried out the "Spend Mid-Autumn Festival with Game and Start Waste Sorting from Myself" waste sorting learning activity, in which proprietors carefully identified domestic waste under guidance of property management staffs. Awards were also prepared as encouragements.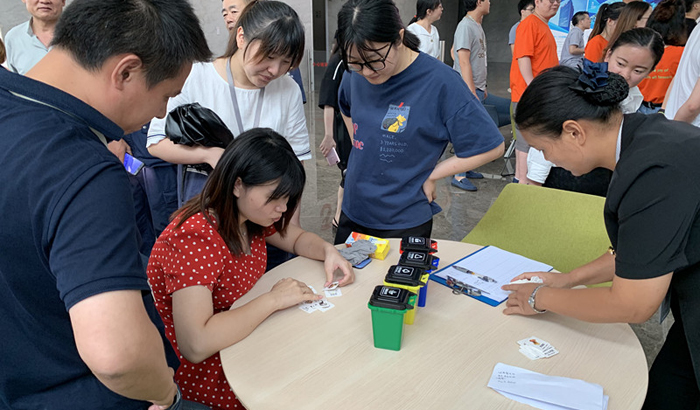 Learning of correct waste sorting is a practice of environmental protection. As for non-degradable waste, recycle them to turn waste into wealth. Waste sorting will make the environment even more beautiful, but requires everyone to take action.