AED, i.e. automated external defibrillator, a medical device that can be used by non-professionals for rescue from sudden cardiac death, should be familiar to everyone. Now, such device also enters Hangzhou The City Star, offering substantial guarantee for the life safety of proprietors.

In August, the service center of The City Star organized a "AED Application and Cardio-pulmonary Resuscitation" emergency treatment training in the lobby on the first floor of club, attracting a large number of proprietors and property management staffs.

This training invited first-aid specialists to explain first aid knowledge, and effectively improved the present trainees' cardio-pulmonary resuscitation skill and AED application skill, and their ability of saving others and themselves.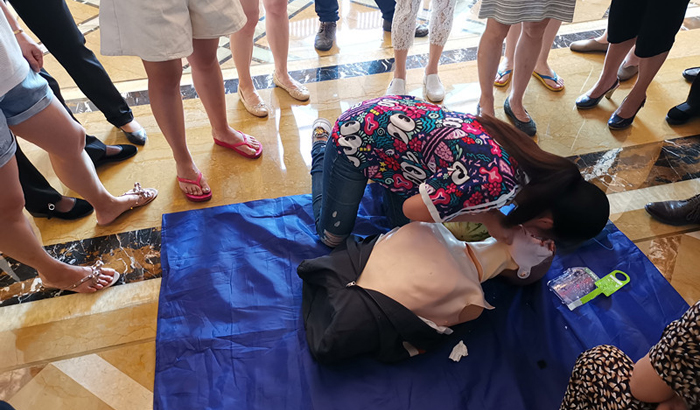 Proprietor representatives said that they learnt a lot from this AED emergency treatment training and would like to thank Binjiang The City Star for its constant care and attention to all proprietors. They wanted chances to learn more emergency treatment knowledge and skills to bring more hope to family members, friends and even passers-by at the crucial moment.

At present, Hangzhou The City Star has three AEDs that are placed at No.1 Gate, No.2 Gate, and the club lobby respectively. The property management team of the community now has 8 certified first-aid personnel, and the property management staffs have been trained for many times for cardio-pulmonary resuscitation and the use of AED.