There is a crop named highland barley on the land of Tibetan region at an altitude of around 4000 meters. We might have not eaten it, but surely have occasionally seen some highland barley rice or noodle not in popular demand on some shopping websites. We are curious about highland barley. But behind the curiosity, we are burdening ourselves with poverty alleviation.

In March 2020, China Property Management Institute and Social Participation in Poverty Alleviation and Development of China launched the special "Tibetan Young Crop Support Plan" poverty alleviation activity, appealing property management companies to claim one mu of highland barley and support a Tibetan child. Binjiang Property has always been very active concerning poverty alleviation and feels it a compelling obligation to participate in this activity because it knows that to claim one mu of highland barley is to help farmers promote highland barley products and bring hope to the Tibetan kid.

Driven by the aspiration of bringing hope to Tibetan kids, Binjiang Property soon claimed three mu of highland barley. It claimed the first mu of highland barley to hold the hand of and support one Tibetan child in the name of the company, taking on the mission of poverty alleviation that the company has been making unremitting efforts for a long time. Zhu Lidong, the Board Chairman and the General Manager of Binjiang Property claimed the second mu in his own name and will continue to help and witness the growth of the Tibetan kid. For Mr. Zhu, it is another seed of hope that he has sowed in a personal capacity on his way of love transmission. During the past few years of Qiandao Lake Journey of Love organized by Binjiang Group and Binjiang Property, Mr. Zhu has made several donations and been paired up with students from poor mountain areas, financing their education and transmitting warmth.

A little bit differently, the third mu of highland barley was claimed in a joint way by 20 employees who gathered and reached a consensus within one day. Though the light of the benevolence of these 20 persons is as soft as given by fireflies, it is still very powerful. These fireflies fly to every corner of this mu of highland barley field to bring confidence and inspiration to the farmers and more love and courage to the Tibetan child.

On June 8th and 9th, representatives of Binjiang Property made time in their busy work to make a heart sign and transmit their best wishes to highland barley farmers and children in Tibet, 4,000 kilometers away, from various landmarks such as Hangzhou West Lake, Hangzhou Xianghu, Hangzhou Binjiang buildings, Qiandao Lake, Shaoxing Jinghu Bridge, Shanghai Bund.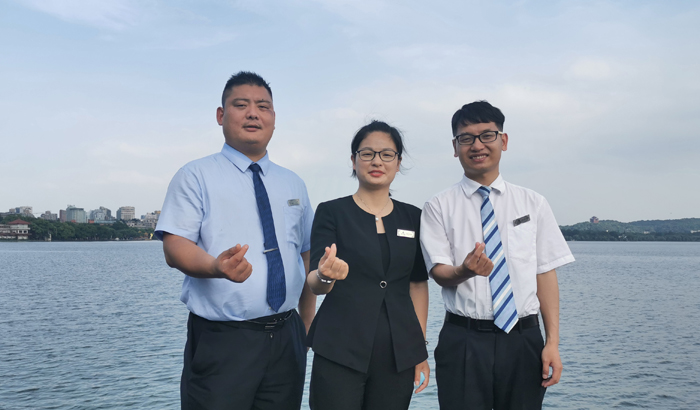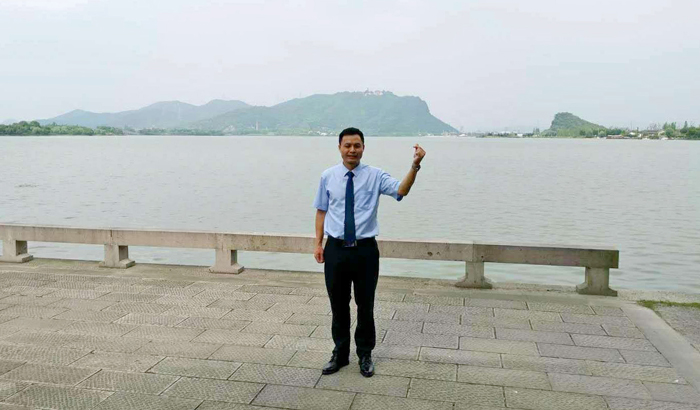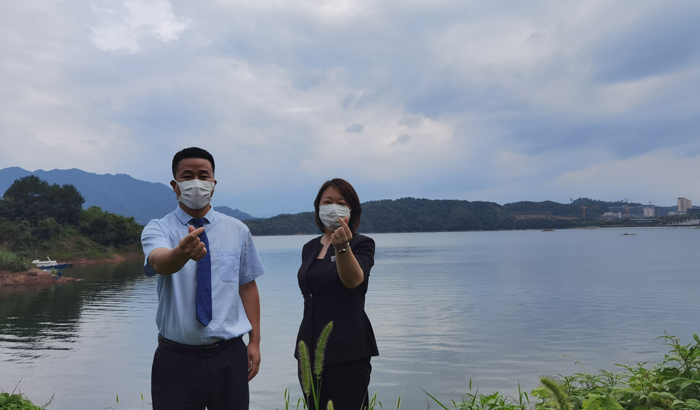 Project director Meng Kai of Hangzhou Myriad City Phase II service center took group photos beside the Broken Bridge on the West Lake and said, "I feel very gratified from the deep of my heart that I can do something to help poor children in Tibet, and hope they can live a better life with joint efforts of our all."

"I hope that our love and efforts can help innocent Tibetan people in need to clear off the cloud and let the blue sky appear again. We hope to see the healthy and happy smiles of children there," said sincerely the project director Yang Luming of Shaoxing Golden Garden service center.

The project director Guo Wei of Hangzhou Yuesheng International service center also expressed his true feelings about this Tibetan Young Crop Support Plan, "It is the most meaningful thing that I've done in my life to help and support Tibetan people. Though my contribution is very tiny, I want to be one of million fireflies to together light the way of healthy growth for Tibetan children. I will continue to help and contribute as long as I'm needed!"

"We are a family. We are always with children in Tibet and our hearts will never be apart no matter it is sunny or stormy!" "Let's give our love and transmit our affection and fill the sky with sunshine of love!" "Binjiang Property wishes all children in Tibet happy growth and welcome to Hangzhou!" These are all declarations of love made in this public service by Wu Jinyan and Ma Linyong who are project directors of Shaoxing Shangyu The City Star, Zhang Gong who is the project director of Shanghai The One service center, and representatives of New City Area.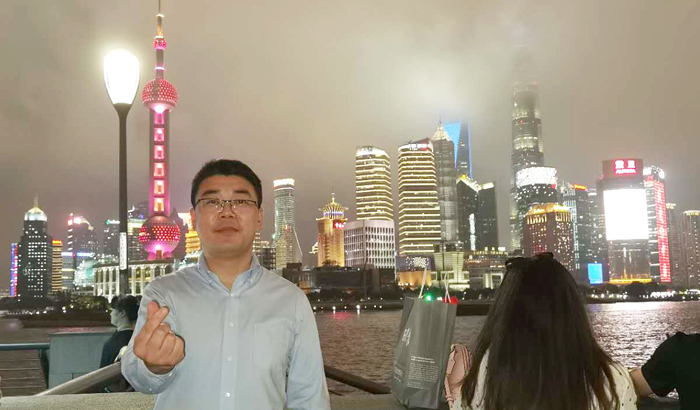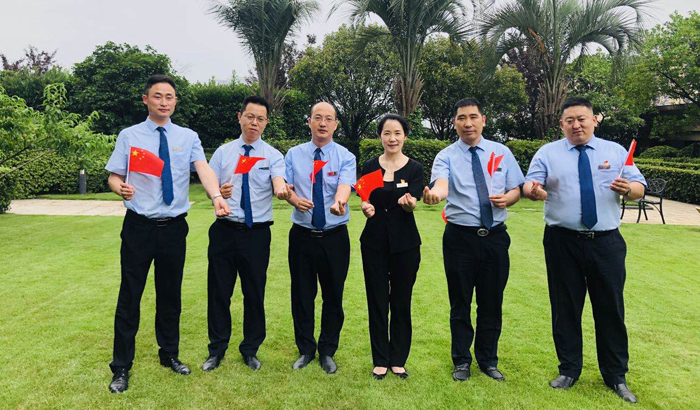 Children in Tibet live at the place closest to the sky. And "looking into the sky" is the most message given by Binjiang Property love team members to Tibetan children. In Tibet, there is the most beautiful and purest blue sky, the most gorgeous and the most peaceful lake, and the highest and the most formidable altitude. Now, our hearts and wishes travel through mountains and waters to support and accompany them on their life journey.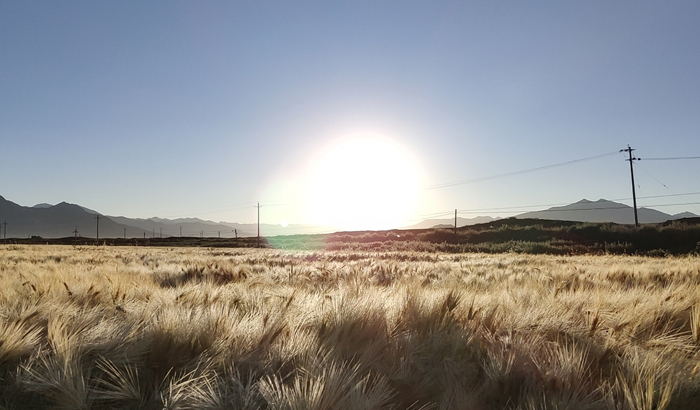 "Teaching a person to fish is much better than giving him a fish", as the saying goes. 20 love team members of Binjiang Property also prepared ten selected meaningful books for primary schools in Tibet. Though what they've done is still trivial, they have reached a consensus on love sharing and will contribute more to promote the "Power of Community" more steadfastly.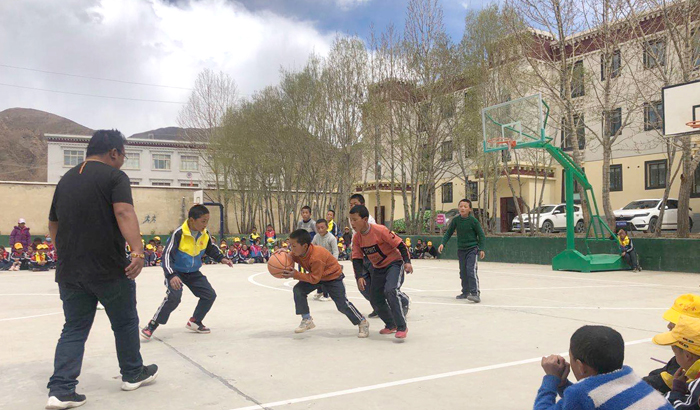 2020 is a key period when China is in the homestretch to achieving the target of poverty alleviation and the decisive moment is coming. China Property Management Institute and Social Participation in Poverty Alleviation and Development of China launched the special poverty alleviation action "Tibetan Young Crop Support Plan", directed against Tibetan highland barley products in "Three Regions and Three Prefectures" and aimed at "Connect with One Family, Accompany One Child, Claim One Mu of Highland Barley" three-in-one support action. It is the aspiration of this action to help children like Pubupuchi realize their dreams through planting highland barley which is the only income source of Tibetan families.

It is supposed to achieve long-term sustainable sale of highland barley products through targeted connection with and support for farmers in Tibet. Claiming one mu of highland barley means that the corresponding one child will be supported, and the one-to-one support mechanism is thus formed to help solve the realistic problems of the poor Tibetan child such as living difficulties and material shortage.

Claiming one mu of highland barley and planting a tree of hope, Binjiang Property is supporting and accompanying Tibetan children on their life journey.