In order to enhance the residents' sense of belonging and make the atmosphere of the residential quarter more harmonious, the "Little Me in Home Construction" activity with the theme of "family culture" was organized at the property service center of Myriad Star Phase III by Comprehensive Property Management Station of Dongxin Subdistrict, Xiacheng District, Hangzhou City together with Myriad Star Community of Dongxin Subdistrict and Binjiang Property in a joint manner. 20 children proprietors in the residential quarter participated in this activity.

Led and guided by staff members, these little proprietors experienced many different posts such as customer service staff demonstrating civilized manners, security guards protecting everyone's home, firefighters preventing fire hazards, engineering staff maintaining the facility safety, and gardeners practicing waste classification.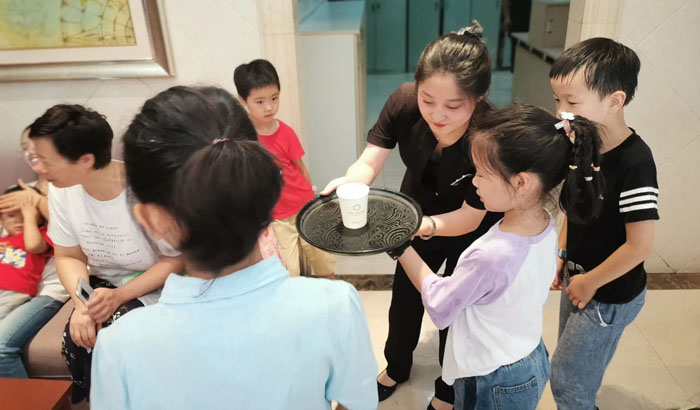 Among all items, people are most familiar with waste classification. During the interactive section, little proprietors actively showed their understanding about waste classification. The community also took this opportunity to better publicize domestic waste classification, trying to build a good atmosphere of "Everybody Knows, Everybody Involved, Everybody Moves", promote more practical and detailed waste classification, and facilitate development of people's habit of waste classification.

At the end of the activity, every "little character" gave a cup of herbal tea to property management staff, the "big characters", to show their respect and thanks and their wish to build and protect their home with their families.