In April when spring is in the air, many service centers of Binjiang Property offered their proprietors convenient services that are close to proprietors' daily life. Convenient and helpful as they are, such down-to-earth services were well received by older proprietors.
On the morning of April 7th, the service center of Hangzhou Sunshine Coast cooperated with Yongjiang Community to hold a convenient fair at the lobby on the first floor of the residential quarter club. There, proprietors could enjoy various free services such as scissors grinding, umbrella fixing, repair of small electrical appliances, dental care, and Chinese massage. It was to many proprietors' convenience and satisfaction that they could enjoy both basic grinding service and traditional Chinese medical service on their doorstep.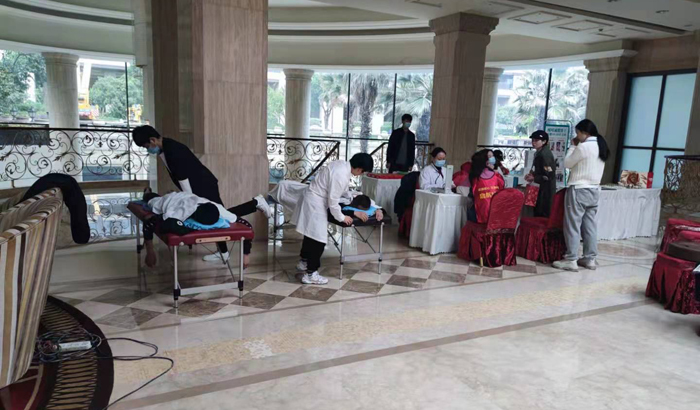 The service center of Hangzhou Noble Lake carried out the "Convenience for Proprietors" activity on April 18th and provided various traditional services such as knife grinding, umbrella fixing, shoes repair, and haircutting. Proprietors lined up at the site, and knife grinding, umbrella fixing, and haircutting were the three most popular activities. On that morning, totally 40 knives and 35 umbrellas were fixed and over 20 children and old proprietors got their hair cut.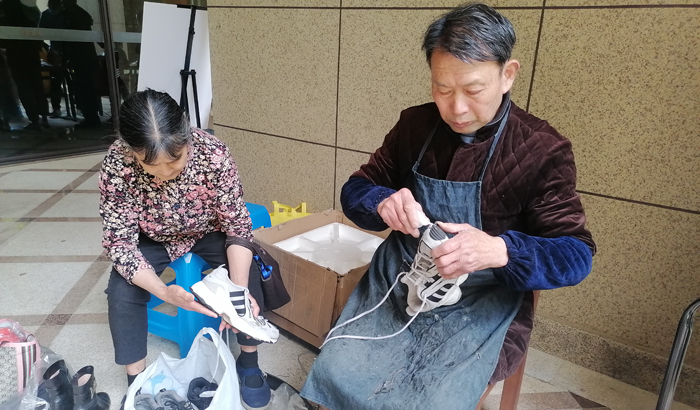 At 9:00AM on April 18th, the service center of Hangzhou Yupinwan organized the "Spring in My Home" convenient activity where typical services such as knife grinding, shoes repair, haircutting, and small electrical appliance repair were offered. In addition to the classic knife grinding which is always the most welcome service, small electrical appliance repair and shoes repair also enjoyed high popularity this time. Proprietors who had their things fixed were impressed by masters' skills and enthusiastically applauded their work.