Binjiang Property's Loving Courier Stations Offer Special Service for Couriers During Double Eleven Shopping Festival
This year's Double Eleven Shopping Festival is somewhat different from previous years. At 8:00PM on October 31st, many people punctually emptied the "shopping carts", which marked the official start of Double Eleven. To show more care and love to property management workers and couriers busy delivering courier packages to doors in residential quarters, Binjiang Property called on its service centers to build loving Double Eleven courier stations in mid-to-late October.
Many residential quarters including Hangzhou Yunheting Zhuxuan and Xixuan, The City Star, Binjiang Noble Lake, Jiangnan Star, Yupinwan, Riviera Mansion, etc. gave a positive response to the call and quickly built courier stations with their own characteristics. All these courier stations offer tea and drinks fit for autumn, candies, portable power banks or sockets, and chairs for couriers to have a rest at any time.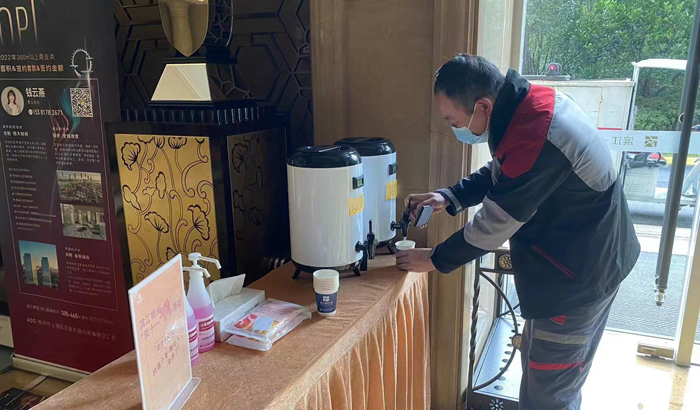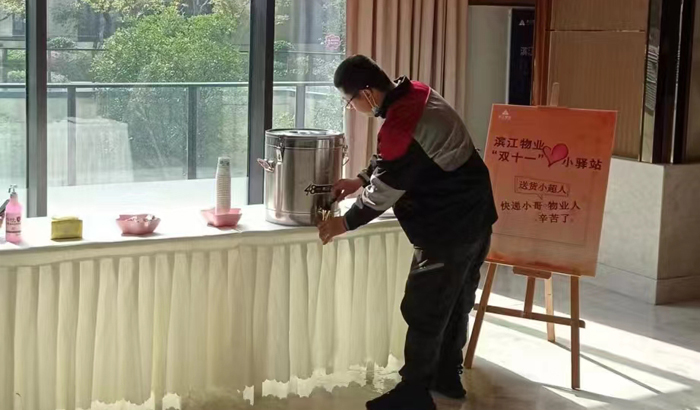 Set at the entrance of the residential quarter, the courier station of Yunheting Zhuxuan is very conspicuous and convenient. It offers chrysanthemum tea, which is perfect for dryer days in autumn. The kindness of property management staff was witnessed by and posted on WeChat Moments of many proprietors. "All of our stewards as well as two or three order team members have joined the team of home delivery since November 3rd. We mainly deliver middle and large-sized packages to make room for another batch of packages at night," said Wang Xiaohua, the property management director of the residential quarter.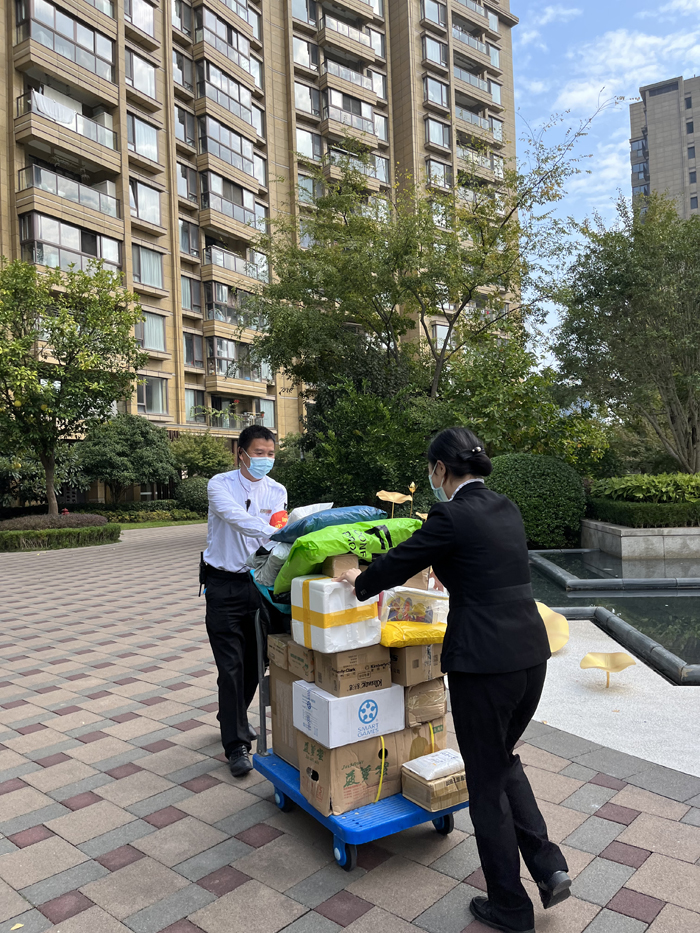 Property management staff witness how hard and busy couriers are during work hours. They don't have a formal meal break and usually just have a steamed bun while working. Those couriers were very grateful to the property management staff for their help with home delivery. The property management staff of Yunheting also prepared some new desserts and snacks for them recently.
Except for chrysanthemum tea, Binjiang Noble Lake also prepared buns for couriers. Couriers often come to the courier station at the service center at noon and afternoon, having a little rest, enjoying some bread and a cup of chrysanthemum tea, and charging up their phones. For couriers, it is surprising that for the first time they could enjoy the property management service dedicated for them. Project director Li Jian's promise that the courier station would be there all the time afterwards made couriers' smiles even bigger.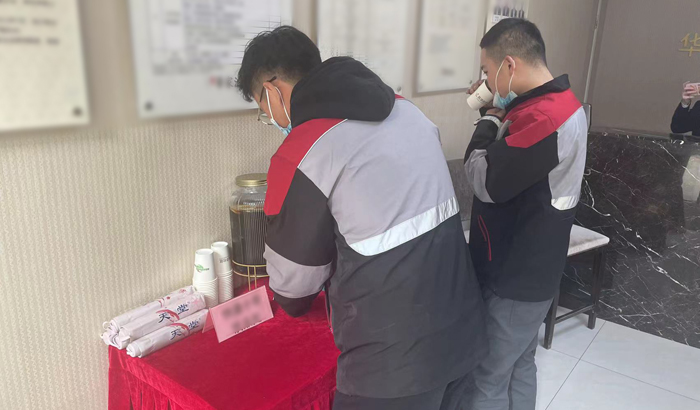 On November 4th, the workload of couriers in charge of delivery service in Hangzhou Binjiang Noble Lake increased sharply. SF couriers' workload was more than double that of November 1st, and had more than 500 packages to be delivered home a day. Besides, couriers of Yunda had over 300 packages to be delivered, and STO and YTO couriers also had a workload of more than 270 packages. The dramatically increased workload made their rest time is even less. However, the courier station is always there being a warm companion of couriers.
With the approval of proprietors committee, the property management staff of Hangzhou Jiangnan Star early built a package sorting hall for couriers and set up a courier station at the corner of the hall to provide mineral water, hot water, tea and drinks for couriers. According to project director Wang Peifei, the quantity of packages has been on a rise since November 1st and reached 3000 on November 2nd, which is 1.5 times of usual workload. On November 2nd, both stewards and order team members joined the team of home delivery and it was not until over 9'oclock that night did the delivery end. The courier station also becomes a place where property management staff love to recover their energy.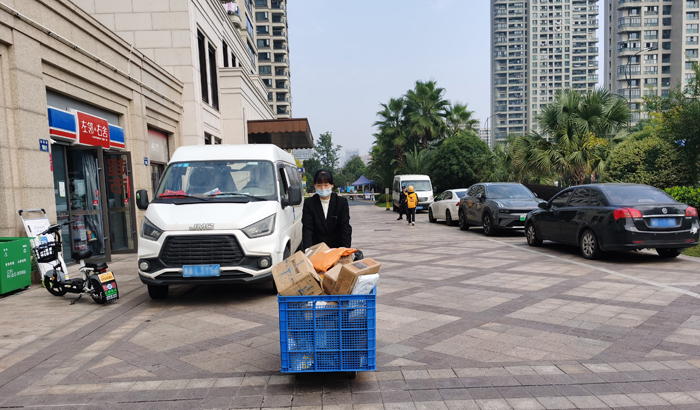 Binjiang Property's courier stations are specially set up for and will continue to provide service for couriers during the Double Eleven Shopping Festival and on other important days. Each short stay of couriers at the courier station proves the value and significance of the courier station. We all know how hard couriers and property management workers are during the Double Eleven and care about them even more when they are having a short break. But they never really stop and always get to move again tenaciously.
Gathering tacit support of property management staff, courier stations are "filling stations" for couriers to recharge themselves any time.