Bring A Catty Home! The Power of Community•One Catty Fair Consumption for Poverty Alleviation Golden Dawn Branch - Love in the Air
"Have you brought a catty home?" Don't be surprised if someone asks you this way because it's a most popular buzzword in the field of consumption for poverty alleviation.
Jointly organized by China Property Management Institute, China Poverty-Alleviation Promotion of Volunteer Service, and Hangzhou Property Management Association, "The Power of Community" Consumption for Poverty Alleviation Special Action Hangzhou Station was formally launched on October 7th.
On the launching ceremony, leaders and guests delivered excellent speeches and opened the scroll of "The Power of Community" Hangzhou Station, and attendees witnessed the establishment of "The Power of Community" Hangzhou Station.
The core concept "Bring A Catty Home" of this activity is to, through online platform promotion and placement in offline activities by property service enterprises, encourage proprietors to help give hope to poor families by means of consumption for charity rather than donation.
The "The Power of Community" Consumption for Poverty Alleviation activity had one main venue at Greentown Emerald City Residential Landscape and also ten community branches that would carry out the activity at the same time. As one of the branches, Binjiang•Golden Dawn specially prepared a free tasting zone for proprietors. Coinciding with the Double Ninth Festival, property management staffs of Golden Dawn invited elderly proprietors to sit around and enjoy selenium-enriched potatoes, Chinese chestnuts, sweet potatoes, and fresh fruit and fruit tea that property management staffs prepared for them early in the morning.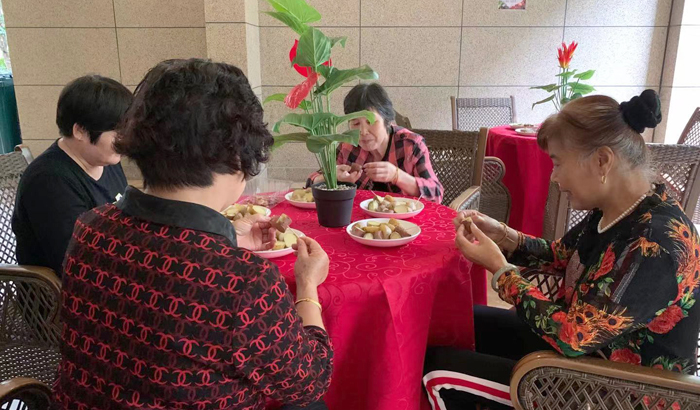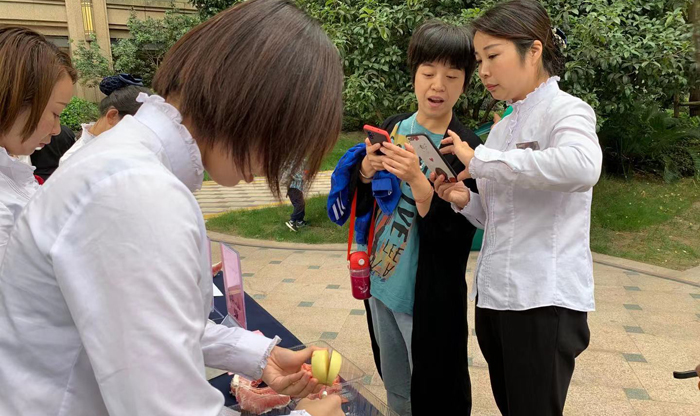 Selenium-enriched potatoes, apples, red pomelos as well as other tasteful and nourishing products soon won the hearts of proprietors on the spot. However, these products can only be purchased through online shopping, which did perplex elderly proprietors. At this time, property management staffs stood out to help proprietors complete such smart phone operation. They scanned QR codes with their own mobile phones and purchased several hundred yuan of agricultural products online for elderly proprietors, not only helping fulfill elderly proprietors' wish of supporting sooner poverty alleviation in poor mountainous regions, but also again reflecting the trust and tacit understanding between property management staffs and proprietors.
As for the offline booth, agricultural products from Enshi of Hubei Province were available for purchase. Enshi region is honored as "Selenium Capital of the World". Selenium is good for human body as it can help resist aging and enhance resistance. Red rice, golden rice, local honey, white fungus, selenium-enriched rice, mushroom and other products produced from Enshi were available for proprietors to select. Featured with alpine producing area, rich selenium, and pristine ecology, these products really gave proprietors an insight into the gift from nature, and greatly aroused proprietors' consumption desire.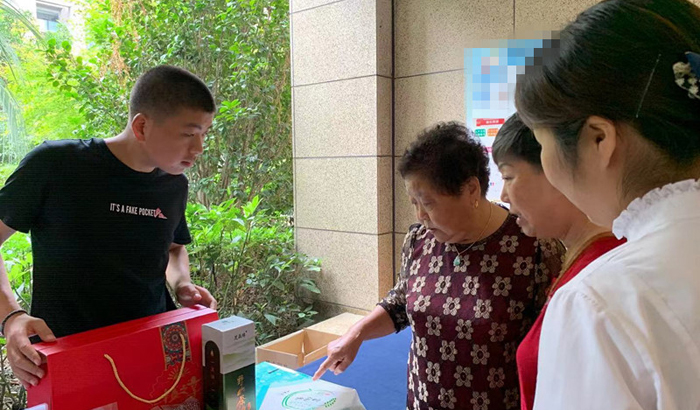 Many proprietors told that response to "Bring A Catty Home", the concept of this Consumption for Poverty Alleviation activity, can not only satisfy their own purchase demands for featured agricultural products and give them a chance to taste and experience, but also, more significantly, contribute to poor families and help them live a better life.
On the activity spot, an auntie took a fancy to and purchased a gift set as well as a bag of selenium-enriched rice, and the order director said that he would provide home delivery service for her. The auntie commended him for his enthusiasm and said, "I got more than I paid today."
"No Donation but Consumption" became the main voice of the Consumption for Poverty Alleviation charitable activity. At the Golden Dawn branch, there were more touching stories about property management personnel's spiritual beauty. People gave love, and were also warmed by love from others.
"Le Nong She" is the only official operating platform for "The Power of Community" poverty alleviation and farmer support. Bring a catty home, and let all work pay off.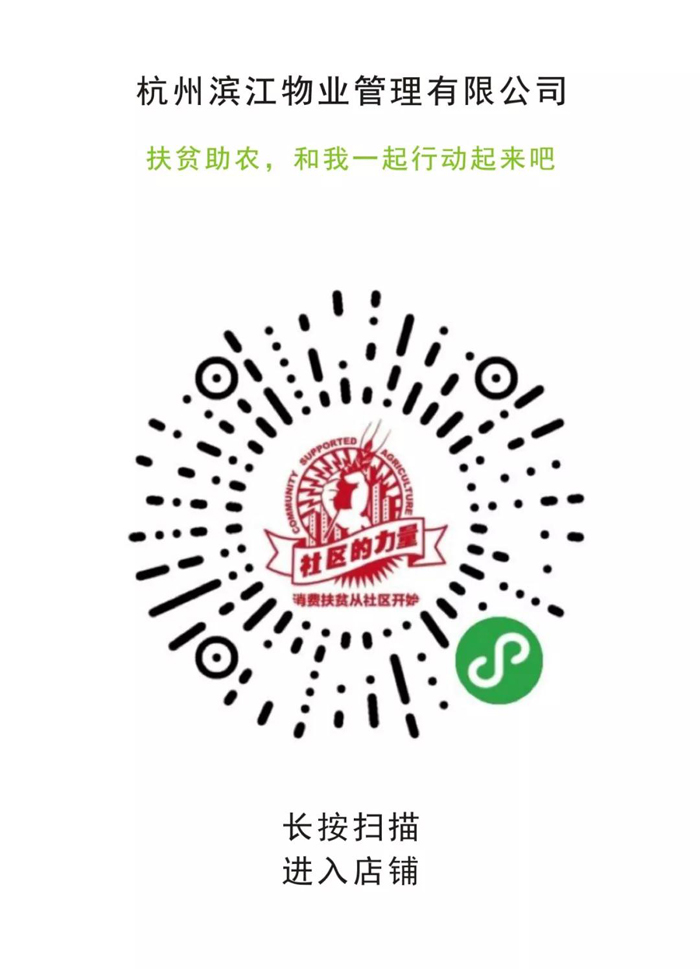 At this Consumption for Poverty Alleviation activity of the community, Binjiang Property actively followed the call of building a bridge for proprietors for sharing of good products from poor mountainous region, enabling proprietors to buy featured agricultural products from poor areas at their doorsteps and spreading love of thousands of families.