Dragon Boat Festival of Binjiang Property with Proprietors, Containing Pandemic and Enjoying Zongzi, Mugwort, Sachets, and Hanfu at the Same Time
Following the Summer Solstice of 2020, it was the Dragon Boat Festival of this year. Influenced by the leap month, this year's Dragon Boat Festival, which fell on June 25th, came later than previous years.

Chinese people always attach great importance to traditional Dragon Boat Festival culture. However, the COVID-19 has not come to the end yet and is still changing our life, and the good hygienic habits people have developed during the pandemic period will continue to have a positive impact on our future life.

The Dragon Boat Festival is an intangible cultural heritage of China and has a profound cultural connotation of patriotism, filial piety, and evil avoidance. It is very significant for Chinese people who have been suffering from the COVID-19 to have a ceremonial Dragon Boat Festival in both sense of following inner blessing and passing on traditional cultural spirit.

While ensuring the pandemic containment and disinfection, by taking methods such as booking application and participant limitation, property management service centers of various residential quarters including Quzhou Chunjiangyue, Golden Dawn, Lake Villa, Myriad Star Phase III, Golden Garden, and Qiandao Lake East Coast prepared an advanced Dragon Boat Festival cultural activity for proprietors to satisfy and realize people's wish of having a Dragon Boat Festival full of the traditional and pleasant fragrance of zongzi and herbal.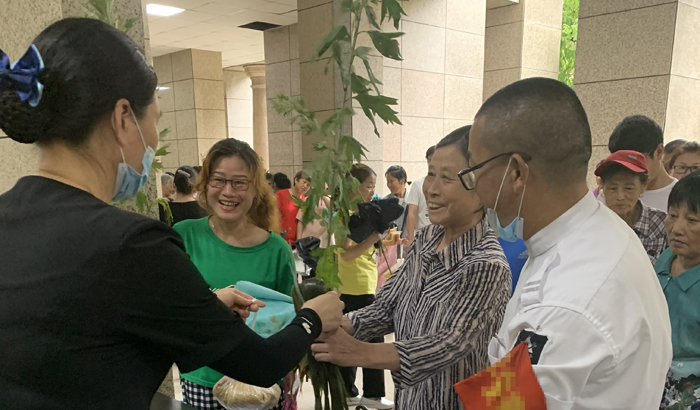 The service center of Quzhou Chunjiangyue organized the "Neighborhood Affection in Reed Leaves" activity, at which proprietors made beautiful zongzi with their own skills. Sachets are a product of the long Chinese history and carry people's good blessings for health and safety. At this activity, guided by the staff, proprietors also made sachets with mugwort and lavender in them, which can help prevent the virus.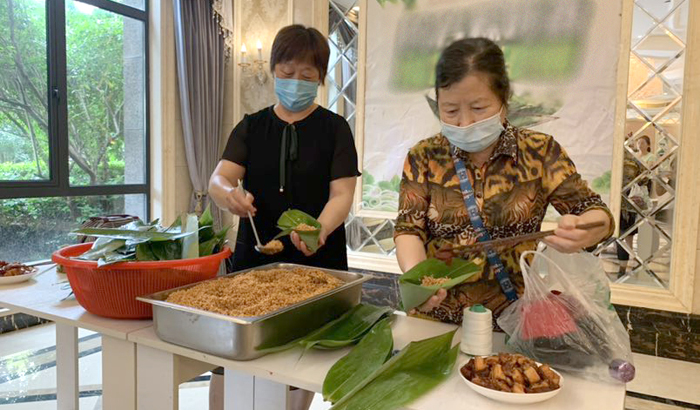 At the event site of Golden Dawn Phase I, to ensure the safety of the activity, property management staff took body temperature and checked the health code of 20 proprietors participating in the event and asked them to wear a mask before entering the site.

At Golden Dawn, the property management personnel prepared ample sticky rice, reed leaves, strings, mugwort, and self-made sachet materials in advance. Aunt Wang and Grandma Liu, both of whom are good hands at making zongzi, were ready to show off their skills. Keeping the one-meter social distance, proprietors made zongzi by themselves and each was allowed to take two zongzi back home. Ms. Li brought back a bunch of mugwort and two zongzi and smiled, "It is so considerate of property management staff to organize this activity for us on schedule this year."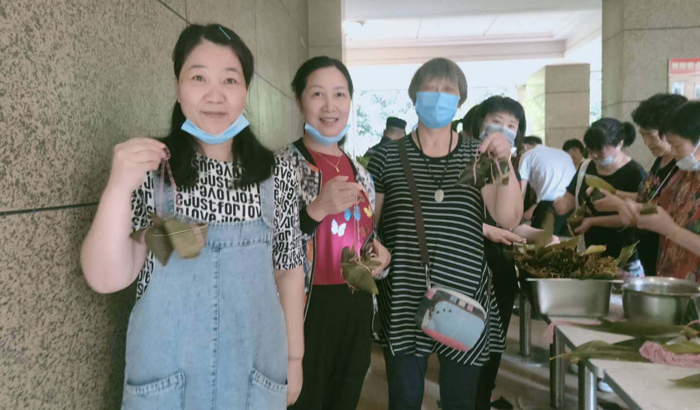 The property management service center of Lake Villa also organized a Dragon Boat Festival activity on June 20th. Property management staff prepared all necessary materials such as reed leaves, alpine rice, lean meat, red dates, strings, as well as rachet materials. The activity officially started at 3:00 PM. All participating proprietors showed their extraordinary skills and made many zongzi filled with meat and red dates. They took photos to show their products and also received souvenirs.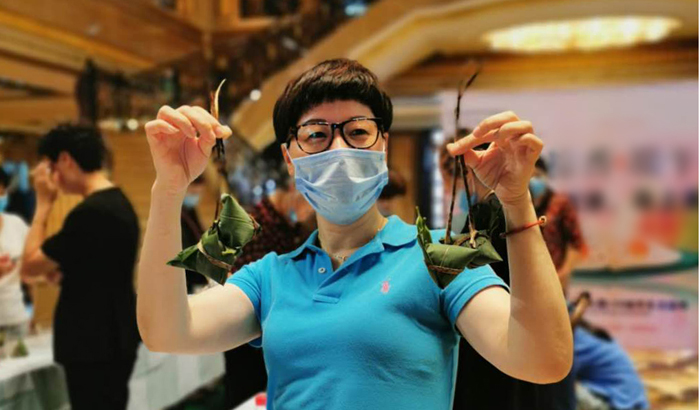 On June 21st, a Dragon Boat Festival community cultural activity was carried out at the library of Golden Garden with the theme of sachet DIY. Both adults and children gathered to make sachets against the virus. Small though the sachet is, there are many Chinese medicinal herbals in it such as atractylodes rhizome, angelica dahurica, acorus calamus, agastache rugosus, nutgrass galingale rhizome, mint, mugwort, which can help protect the health of proprietors during the pandemic period.

On the afternoon of June 23rd, the service center of Yuesheng International had an attractive Dragon Boat Festival cultural experience activity. On the site, dressed in flowing and elegant Hanfu, white-collar ladies made sachets while showing the beauty of traditional Chinese clothes. Many boys also signed up for this activity. Under patient guidance of property management staff, delicate and creative sachets were produced one by one.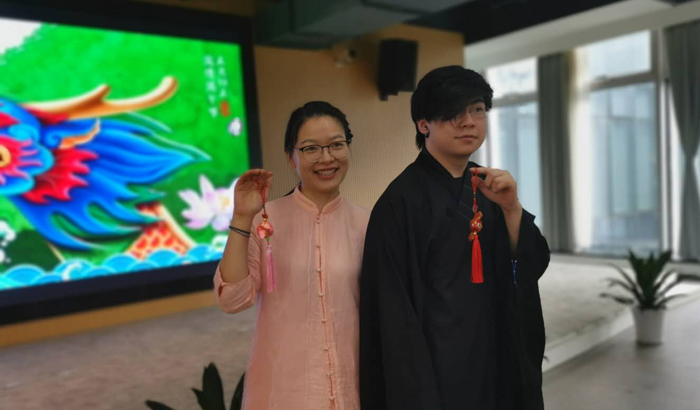 By the chance of the traditional Dragon Boat Festival activity, the service center of Binjiang Property's Yuesheng International and Lady's Hanfu Association called on people to participate in the "Donate a Book, Light a Beacon" activity to help and support Tibetan children. This activity will last until June 30th, and the service center of Yuesheng International has raised more than 70 books so far. After the activity, Binjiang Property will mail selected books to primary schools in Tibet four thousand kilometers away.

We are here wishing everyone health on Dragon Boat Festival! We believe it is the most needed and warmest blessing for everyone during the pandemic containment period.