As 2020 is coming to its end, Binjiang Property again launched the popular convenient activity this winter and offered more surprising warm services for proprietors.
"Cute Paw" Doorknob Gloves and Hot Ginger Tea in Many Residential Quarters
"I Felt Warm When Got home in Winter Days"
In December of this winter, proprietors of Hangzhou Myriad Star, Kunlun Mansion, Shangyu Long Shan Guan Di got warmed by "cute paws" on doorknobs when they got home.

Director Meng of the service center of Myriad Star Phase I told that all stewards were dispatched to put a special glove on the doorknob of every household in early December. With these gloves, proprietors can feel no longer the cold of the winter but the warmth offered by Binjiang Property.
Such small gloves not only warm the proprietor's hands but also narrow the distance between proprietors and property management staff. Called by stewards as "cute paws", these lovely and warm gloves were posted on WeChat Moments and received many likes from proprietors.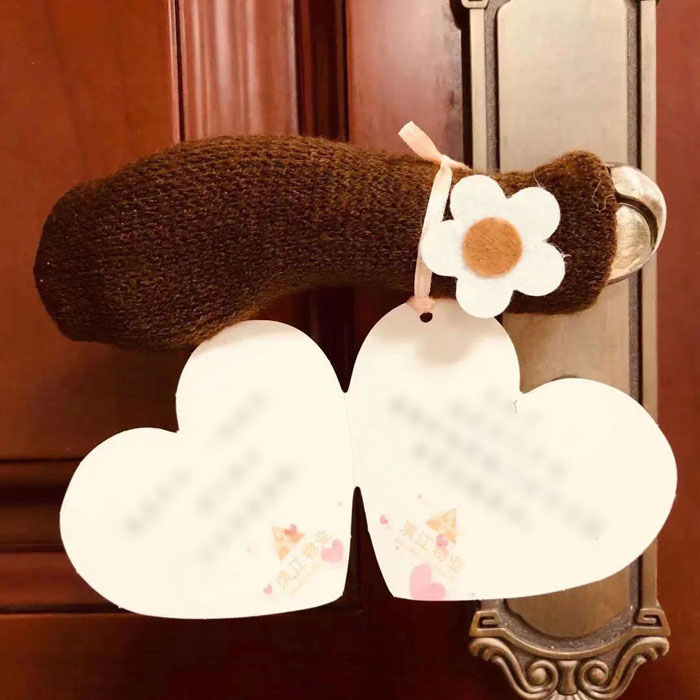 As the weather is getting colder recently, a cup of ginger tea also offers comforting warmth in the winter. Many residential quarters such as Hangzhou Myriad Star, Shangyu Wangu Yuelong Palace prepare hot ginger tea for their proprietors, making the residential quarter a warm home.
Special Convenient Activity
Provides Livelihood Services Including Knife Grinding and Shoes Repair
As this year is coming to the end, service centers of many residential quarters such as Hangzhou The City Star and Noble Lake launched a special convenient activity one by one.

At Noble Lake, services provided included waste classification publicity with gifts, free shoes and umbrella repair, knife grinding, oral health consulting, and distribution of eggs and Xinjiang dates. Proprietors actively participated in the activity and enjoyed many of these services. Through this activity, the service center has a better understanding of proprietors' demands and better determines the direction of service in the future.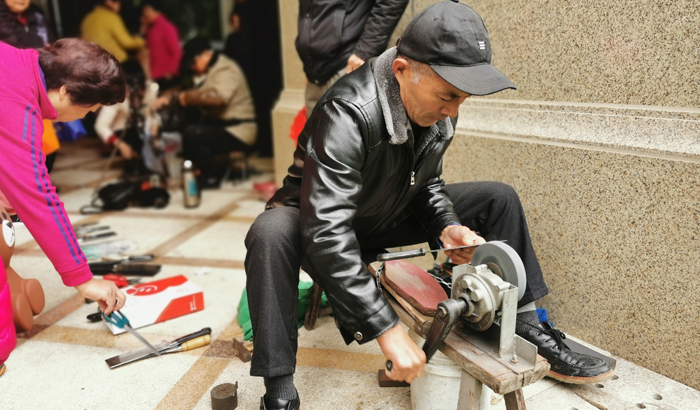 At Hangzhou The City Star, people queued up for knife grinding and shoes and umbrella repair. Besides, the property management staff also provided green food dispatching and discounted water purifier filter element replacement services which were also popular with proprietors.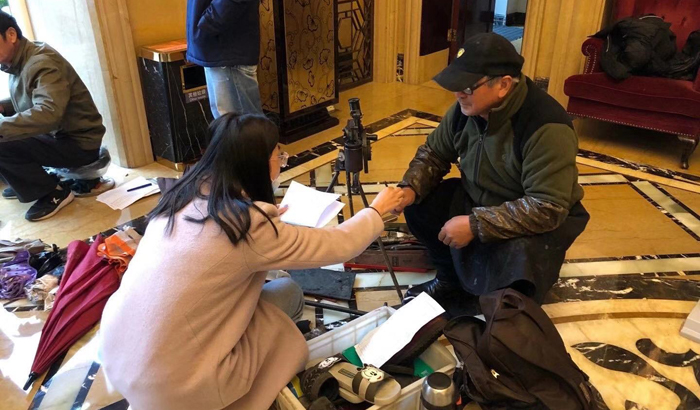 Binjiang Property has long persisted in providing traditional and characterized livelihood services to make proprietors' life more convenient and practically enhance the happiness and satisfaction of proprietors.
@Golden Dawn
Free Rabies Vaccines for Pet Dogs

To strengthen rabies control and improve the proprietor's awareness of civilized pet-keeping, the service center of Golden Dawn organized an activity that provided free rabies vaccines for pet dogs on November 28th.

On the event date, over twenty proprietors brought their pet dogs to the site for vaccination. The staff recorded their dog-keeping information and professionals explained to proprietors how to prevent the occurrence and spread of rabies in detail.

This activity helps further regulate dog keeping and enhances proprietors' awareness of the importance of precautionary measures of dog keeping, and thus contributes to a clean, orderly, safe, and harmonious atmosphere of the residential quarter.

@Quzhou Honor Signature
Car Maintenance at Home

To ensure the car safety of its proprietors, the service center of Quzhou Honor Signature, cooperating with Quzhou De'ao Automotive Repairing, held a car maintenance activity at the east gate of the residential quarter on November 21st, 2020.

At the site, professional workers provided comprehensive car inspection services for proprietors including vehicle fault screening, air conditioner inspection, pipe cleaning, anion disinfection, scratch treatment, engine compartment maintenance. Some senior technicians were also there to communicate with proprietors one to one and answer all kinds of questions about car using, repair, and maintenance.

This activity enables car owners of the residential quarter to enjoy convenient services and learn lots of safe car using knowledge and skills and receives very good comments from these car owners.