Binjiang Property Shared 522 Catties of Harvested Highland Barley Rice with Over A Hundred People
China Property Management Institute and China Poverty Alleviation Community Association launched the special "Tibetan Young Crop Support Plan" poverty alleviation activity in March 2020, appealing property management companies to claim one mu of highland barley and support a Tibetan child.

Binjiang Property claimed three mu of highland barley in 2020 and very expectantly waited the highland barley to grow and ripe and then be reaped and selected.

On December 22nd, 2020, Binjiang Property finally received 720 catties of harvested highland barley rice sent from Tibet to Hangzhou.

Love in 522 Catties of Highland Barley Rice

To further spread love and give more people the chance to experience the special taste and the nutritive value of and physical benefits brought by Tibetan highland barley rice, Binjiang Property love team kept only a small amount of highland barley rice reaped from their own mu of highland barley for themselves and donated all the rest 192 catties.

Except for the part distributed to its employees, another 100 catties of highland barley rice reaped from the farmland claimed by Binjiang Property was also donated. And as to the rice reaped from the last mu of highland barley individually claimed by Zhu Lidong, the Board Chairman and the General Manger of the company as well as a determined love transmitter adhering to and practicing never-ending love transmission, Zhu left only 10 catties for himself and donated the other 230 catties in response to Binjiang Property's Love in Highland Barley Rice activity.

Gathering all power of love, Binjiang Property donated totally 522 catties of highland barley rice and distributed it with love to more than a hundred people including elderly proprietors of Binjiang Property who live on their own, old people of the subdistrict, the community and the gerocomium, as well as people who had kindly donated books to Tibetan children.

Highland Barley Rice to Elderly Proprietors Living Alone

On December 24th and 25th of 2020 that are exactly the Christmas Eve and the Christmas Day, property management staff of Myriad Star Phase I, II & III, Myriad City Phase I & II, Star Mansion, Golden Dawn Phase I, II & III visited old people who live alone in their residential quarters with Tibetan highland barley rice, bringing them the peace and joy of the festival.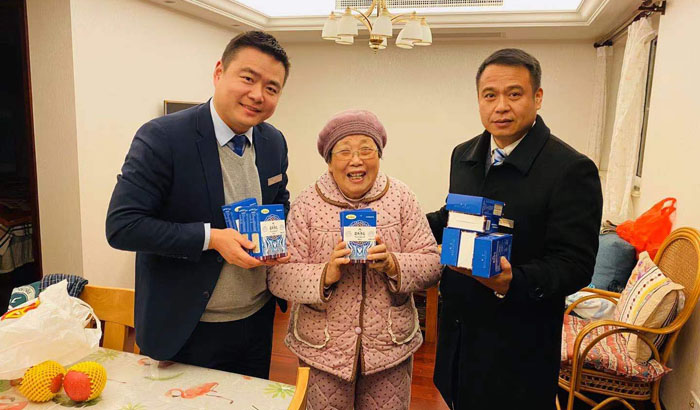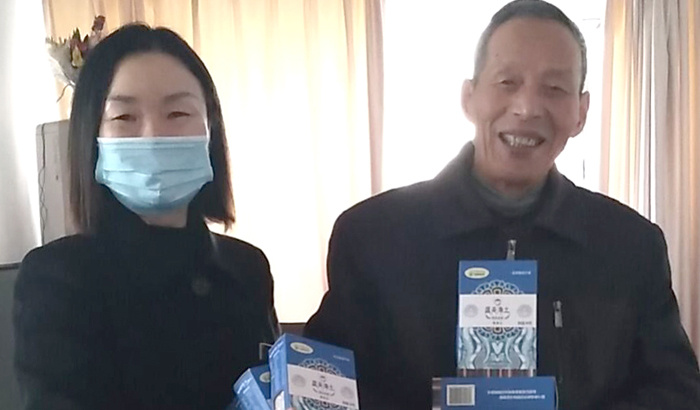 Though highland barley rice is strange to many proprietors, they were happy with the gift personally delivered by Binjiang Property staff. The highland barley rice is rich in dietary fiber and is good for the health of the old. It is suggested that the highland barley rice should be steeped in water for several hours first and then cooked with rice in a proportion of 1:2 or 1:4.

"As the weather is getting cold again, we send some highland barley rice to elderly proprietors together with our best wishes for their safety, health and longevity. They are gratified by our company and care, and, in turn, their gratification makes us aware of the value and the significance of our work as property management staff," said Binjiang Property staff.

Love to an Incredible Cleaner

Qi Yuanzhen is a cleaner of Golden Dawn Phase I and has received the joint commendatory letter from over a hundred of proprietors for consecutively five years. She has reverence for her ordinary job and has made extraordinary achievements, which makes her respected.

Therefore, Qi Yuanzhen's name was also on the donation list of this love spreading activity. Fang Junqi, the property management director of Golden Dawn, sent 10 catties of Tibetan highland barley rice to her on behalf of the company and wished her health and happiness in the coming year.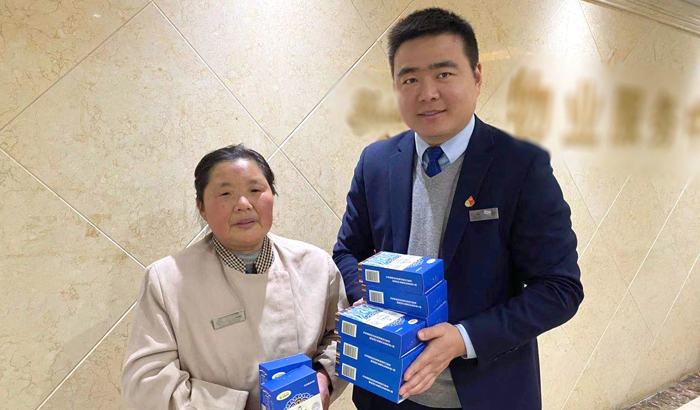 Highland Barley Rice to the Community and the Gerocomium

Love and charity are always on the way. On behalf of Binjiang Property, Golden Dawn's property management director Fang Junqi and Binjiang Property love team member Guo Xiangting donated over 50 catties of highland barley rice to 90-year-old people who live in Wufu Community, Jianggan District, Hangzhou City and wished them health and longevity.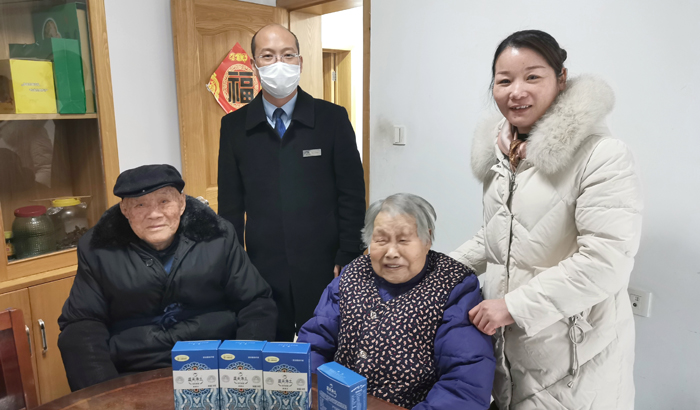 Director Huang of Wufu Community said that it was a surprise that Binjiang Property as a property service enterprise would give rare highland barley rice to elderly people of other buildings in the Community and that they really appreciated the kindness of Binjiang Property.

On January 6th, 2021, Binjiang Property love team members Lin Yu and Guo Wei visited Hangzhou Xixing Gerocomium and donated 50 catties of highland barley rice as well as edible oil and milk on behalf of the company.

The responsible person of the gerocomium told that they would cook porridge with the highland barley rice for the old there to give their day a warm start.

To ensure a good life in people's later years and make the elderly secure, supported, and happy is an important issue that needs the attention of the whole society. Binjiang Property will continue to spread love and play a good role in the love relay.

Spiritual Strength of Loving Public Service Activity

It is more preferable to teach a person to fish rather than to give the person fish. Proprietors of Hangzhou Yuesheng International and some other caring people actively answered to Binjiang Property's call of donating books to Tibetan children in June 2020. It was to their surprise that they got Tibetan highland barley rice in return for their kindness.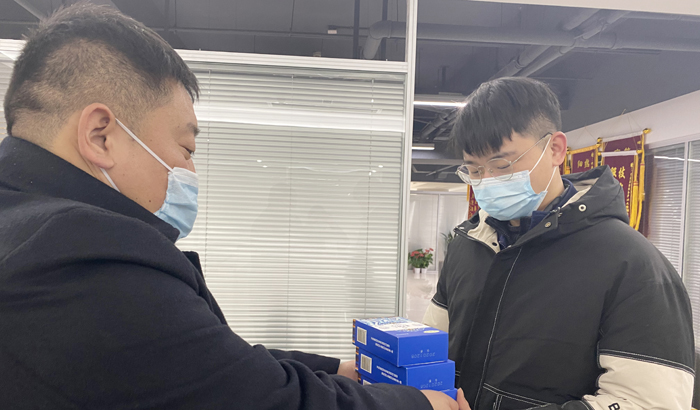 At the same time, to the delight of Binjiang Property love team, the ten classic books they sent to Tibetan children were well received in this winter vocation. It is Binjiang Property love team's hope for Tibetan children that such books could help them broaden their horizon and open the door to the world.

As the Laba Festival on January 20th is coming, property management staff of Golden Dawn and Myriad Star will prepare Laba porridge with highland barley rice in it for their proprietors. Please don't miss this year's Laba porridge that is cooked by Binjiang Property staff for several hours in the early morning and enjoy the special flavor of the snow-capped plateau. "It's a special experience to have highland barley porridge. It's thick and delicious," said a retired media person who was one of the book donators.