As Shangyu of Shaoxing Is Pulling at the Heartstrings of Zhejiang People, A Group of People Are Pursuing the Light of Victory
The situation of Shangyu District, Shaoxing City in the recent resurgence of COVID-19 in Zhejiang has been pulling at the heartstrings of Zhejiang people. According to Zhejiang Release on December 21st, the overall epidemic control situation in Zhejiang has shown a positive trend and all communities in Hangzhou, Ningbo, and Shaoxing, Shangyu especially, have achieved the dynamic zero-case goal. But people still need to keep calm and seize every minute and second to accelerate the victory over COVID-19.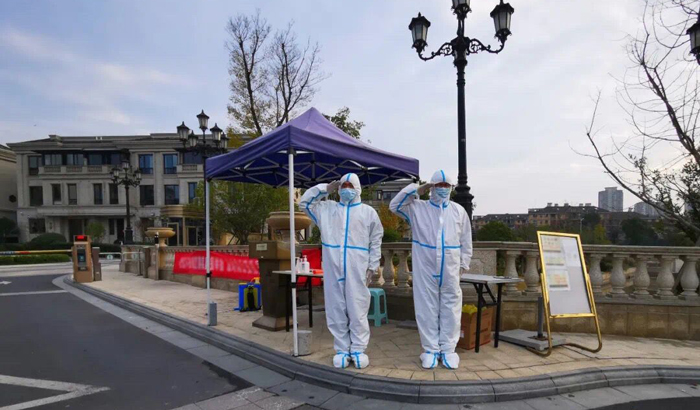 The traffic closure was put into force throughout Shangyu District of Shaoxing from 13:00 on December 11th. At such a critical moment, three proprietors in Shangyu Longshan Palace first thought of the frontline property management staff of Binjiang Property and brought them boxes of instant noodles, milk, fruit, and even a box of pickled mustard on the first day of traffic closure in case of food shortage. Besides, the proprietors committee, on behalf of all proprietors, sent 55 protective suits to property management staff on December 15th, and the project developer, who also concerned property management staff, sent another 450 protective suits during the epidemic containment period, which is timely assistance given strict epidemic containment situation in Shaoxing.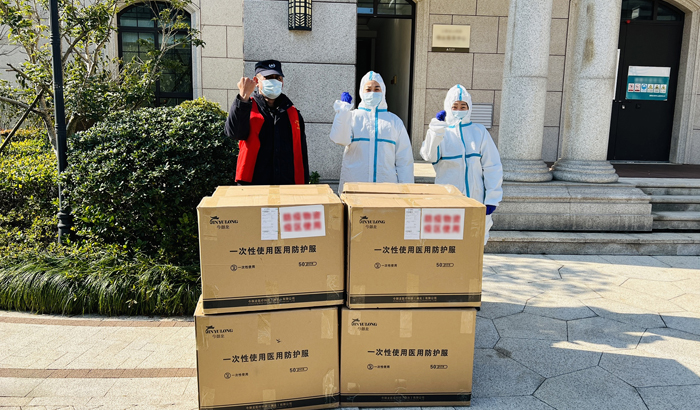 The kindness of proprietors in Shangyu Longshan Palace is like a light in the dark, infected by which Binjiang Property workers also glow in their life. On the day before traffic closure, order team members escorted students with luggage to their homes, and the service center later provided free homework printing and home delivery service for these students.
A proprietor of Longshan Palace wrote with emotion to thank volunteers for risking escorting kids to the gate of the residential quarters and thank the steward for printing materials every day. All transmission is silent but affectionate. Binjiang Property workers are very grateful to proprietors who volunteer to accompany medical workers for nucleic acid testing from door to door and help with health code checking and registration and food delivery when the residential quarter is short of hands.
Following the government requirements, all Binjiang Property projects in Shangyu District now provide food delivery service every three days. To make the delivery quicker, team members of Shangyu Longshan Palace load goods and materials at the gate onto their cars and transfer them to the garage first, and then deliver to every proprietor's home.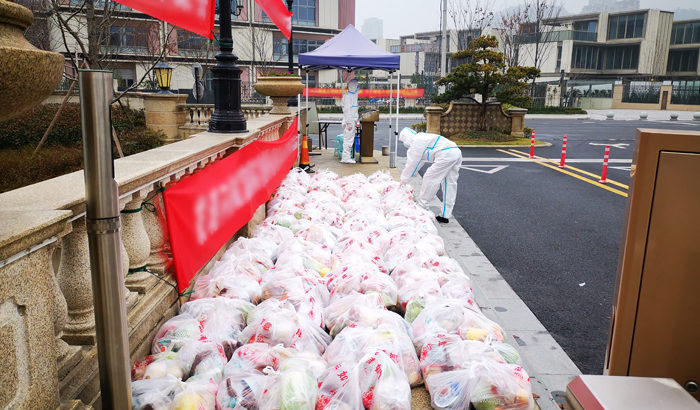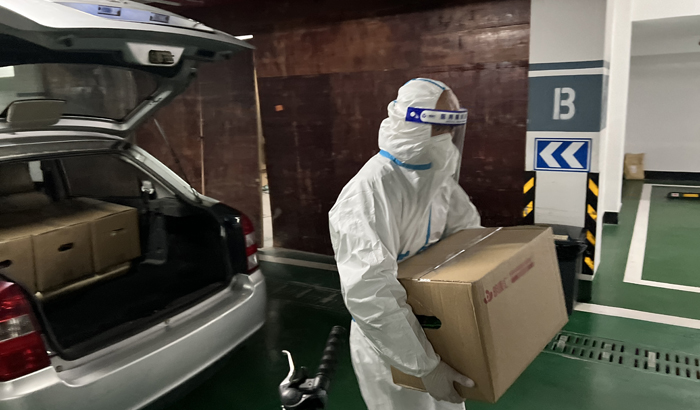 Shaoxing Golden Garden in Yuecheng District received the notice from the community on December 6th and immediately combed through proprietor information to find out proprietors who had been to Shangyu and required proprietors to report on their own initiative if they had been to Shangyu. Every day, the director and the steward work together to deliver express packages regularly and disinfect domestic waste before collecting. Now the residential quarter has completed two rounds of nucleic acid testing. Property management staff keep the access under strict control and only allow entry and exit of proprietors who have nucleic acid testing certification shown by the health code, so as to guarantee that all proprietors have taken the nucleic acid testing.
In Shaoxing Golden Landing, Wei Mingshan, the order foreman, has been working for more than ten hours a day. He's responsible for guarding the gate of the residential quarter every day. In addition, after coming off duty, he will transfer over 300 express packages from the gate to the centralized storage point and deliver goods and materials for quarantined proprietors, going back and forth over ten times every day. "Defending the gate well is the best way to protect our proprietors during this period," said Wei Mingshan. Besides, he also helps warn proprietors to keep a distance of one meter from each other and assists medical workers in testing in the course of nucleic acid testing.
On December 8th, the property management staff of Shangyu The City Star created a special WeChat group for secondary close contacts. Due to the shortage of property management staff, Chen Jiajun, the order team member, was appointed to take charge of the group and stand by 24 hours a day like other property management staff.
Chen Jiajun is responsible to notify proprietors in the WeChat group of nucleic acid testing every day, sometimes at midnight and sometimes before dawn. He is very patient with proprietors, especially the children of two families being home quarantined separately, whom he will go upstairs in person and knock on the door to wake up. In addition, it is also his everyday duty to distribute lunch and dinner to these two children and a family with only a father and a baby, send daily necessities to and disinfect and collect domestic waste for proprietors in the WeChat group, and print learning materials for children.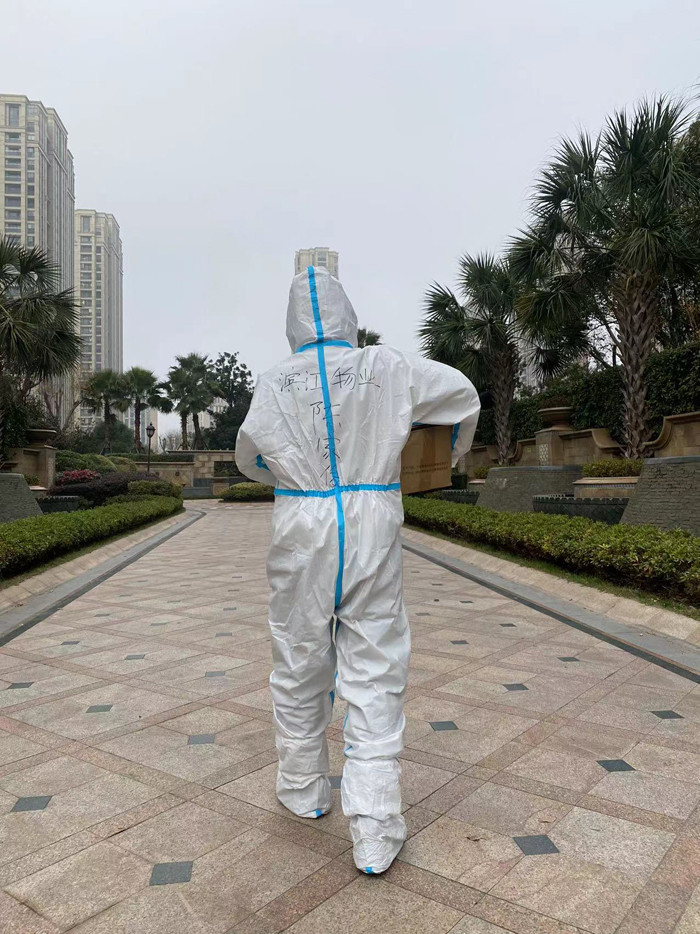 He keeps learning to listen to and satisfy proprietors' demands and is doing a good job as a big brother who warms the heart of proprietors during this period of epidemic containment.
At dawn, medical workers, frontline property management staff and volunteers of various Binjiang Property projects in Shaoxing are ready for a new day fighting against COVID-19. They pursue the light of victory and also glow in their own way to illuminate the path ahead.