Lockdown Lifting Delights People Most and Love and Sunshine Warm People Most in 2021
"Thank god, I'm safe now and can feel the sunshine again!" said a lady at Hangzhou New City Square Block A when first heard the news of lockdown lifting on December 22nd.
At Riverview Impression, a kid wrote a letter with colored pens to express gratitude to doctors who did nucleic acid testing for them as well as security staff. A proprietor captured a set of backs of property management staff who wore like "Baymax" and were busy working in the residential quarter. At late night, what the lamp light created were not phantoms but vivid silhouettes of proprietors sticking to their posts at the gate.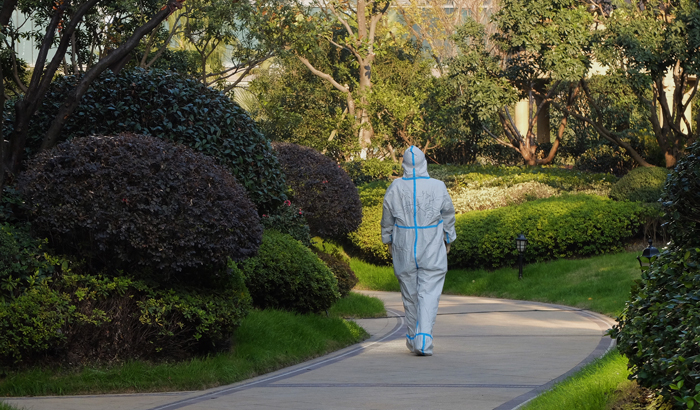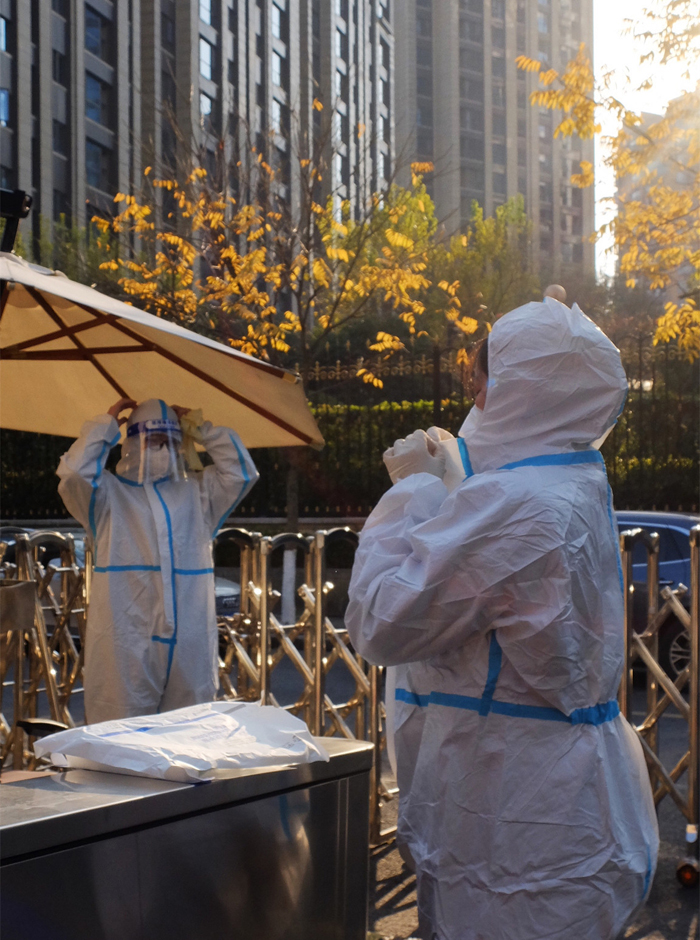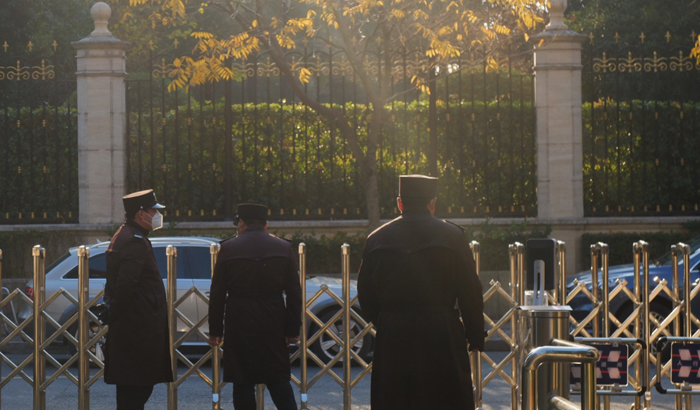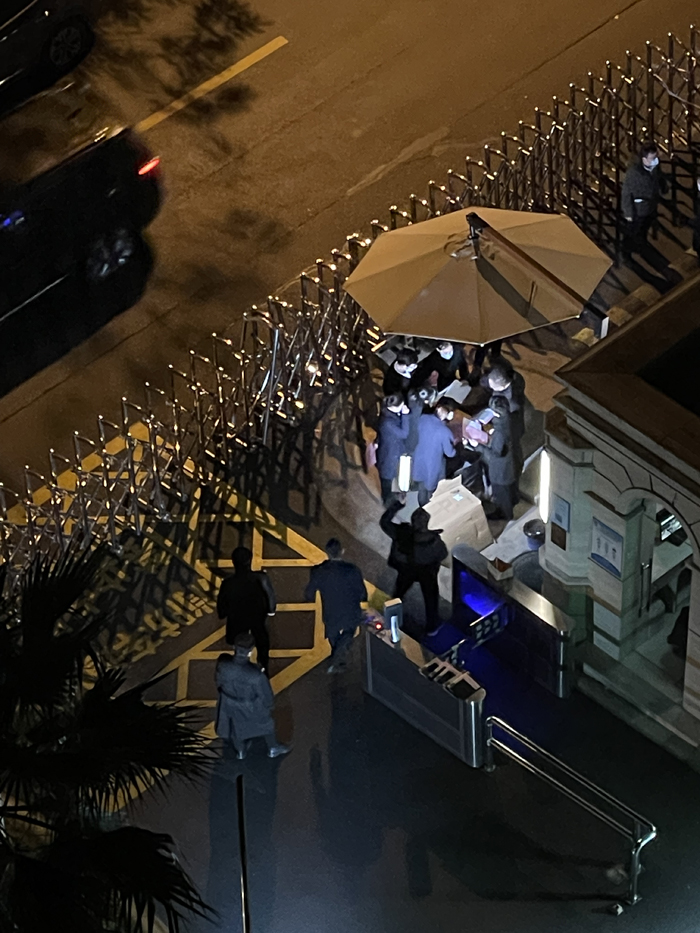 Cr.: Binjiang Property's proprietor
At 00:00 on December 22nd, both people in Building 4 of Hangzhou Riverview Impression East Area and in Block A of New City Square were overjoyed to hear the good news of lockdown lifting. Block B of New City Square emerged from strict control on December 18th, and Building 1, 2, and 3 of Riverview Impression East Area as well as Building 13, 14, and 15 of Hangzhou Shuangwan International City, an external residential quarter served by Binjiang Property, were released from lockdown on December 19th.

At the moment the lockdown was lifted and the freedom was restored, a proprietor of Block A of New City Square couldn't hold back tears when recollecting the hardship and the days they got through together. Being quarantined in a place where offices were closed and showers were impossible, what tormented these people most was fidgets and uneasiness. But luckily they could get timely comfort and persuasion from Binjiang Property workers.

Yao who is a greening worker of the property management team is a CPC member and was also quarantined in Block B of New City Square. He actively joined the team of volunteers in the first place to distribute meals for everyone. He was also seen by proprietors cleaning domestic waste, disinfecting, and dredging the sewage in his spare time. He proved himself to be a qualified CPC member and established a model of Party member vanguard in the control area.

The Fighting Epidemic WeChat group of New City Square is full of compliments and thanks given by proprietors to property management staff, officers of the District and the community, and volunteers. During the quarantine period, property management staff stuck to their posts 24/7 and offered quilts, distributed meals and fruit, risked delivering goods and materials, and gave encouragement to people in need. Their kindness and hard work are engraved on everyone's mind. Proprietors' words that they felt lucky to have Binjiang Property's service and protection deeply touched the heart of property management staff.

The determination of Binjiang Property to fight the epidemic with proprietors was infectious. On December 21st, the proprietors committee of New City Square wrote a special letter of thanks which expressed gratitude to the project director Ni for helping cancer patients and hemodialysis patients in Block B get timely medical treatment and to customer service director Bing for taking care of elderly people in Block B in person and making noodles for them. Although the virus is ruthless, humanity shines through the dark cloud of epidemic. Thousands and thousands of people like them are turning their efforts into the hope of defeating the epidemic.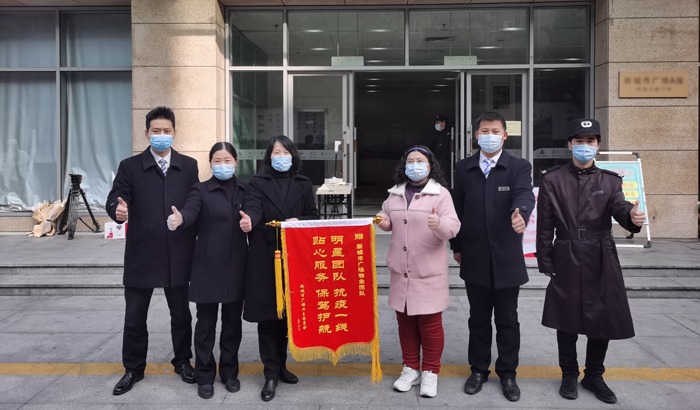 After being quarantined in Block A of New City Square for 11 days, a young lady had a deeper understanding of the life when she walked out the building on December 22nd. "We never know what's gonna happen next second in our life. And the important thing is to cherish what we have now. This experience really makes me feel how strong our country is now!"

The property management society of Gongshu District where Hangzhou Shuangwan International City is sent a letter of thanks to property management companies working on the front line of epidemic containment in the District to express appreciation for property management personnel's hard work of building a solid line of defense against virus with great love and also expect property management personnel to hold their ground and unite together to protect thousands of families behind them.

On the occasion of lockdown lifting in Building 4 of Riverview Impression East Area, a proprietor took a video of his neighbors who had been home quarantined for many days singing and waving at freedom at their balconies. As the song goes, the sun will always shine again after a storm. It was a memorable moment as they finally could feel the warmth of the sunshine again.