Laba Porridge Carrying Sincerity of Property Management Staff Seems Particularly Precious This Year
This year's Laba Festival is somewhat different from previous years as Binjing Property's property management staff and proprietors in Shaoxing and Hangzhou just won a tough battle against COVID-19 and regained the freedom at the end of 2021. Today, let's savor the sweetness of the warm and smooth Laba porridge dedicatedly prepared by property management staff.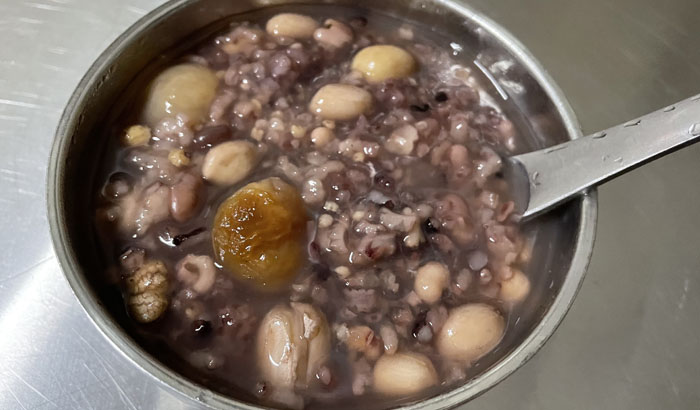 "Laba Customs" has been listed as a masterpiece of national intangible cultural heritage in 2021, and to inherit the culture and customs of Laba Festival has become a consensus of the public.
The reason why Binjiang Property's property management personnel insist on making Laba porridge for proprietors every year may be touching. Many project directors tell the same story that property management staff get up very early on cold Laba Festival to cook Laba porridge for proprietors and feel all worth it when the porridge warms the day of proprietors.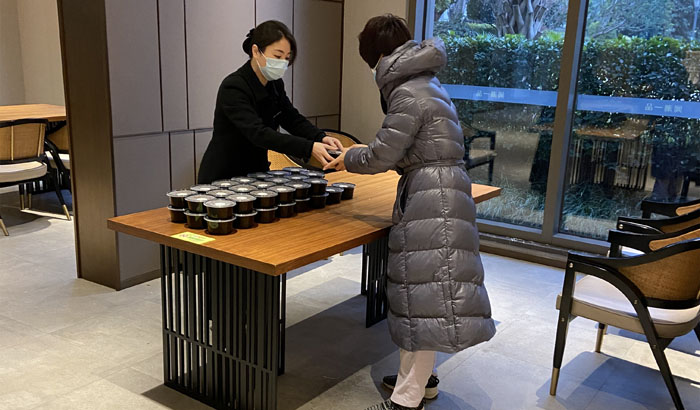 Zhu Rufeng, the project director of Shaoxing Shangyu Wangu Yuelong Palace, had a deep feeling about it and said, "We hope the Laba porridge could bring warmth to proprietors, and hope that the epidemic could disappear and everything will be as fine as the Laba porridge as the Spring is coming." What is worth mentioning is that the bravery and dedication of Zhu Rufeng and his team showed during the epidemic control period was highly recognized by both proprietors and the community, which became a strong motive of Zhu Rufeng and his team for conveying their appreciation and love to proprietors through the Laba porridge.
To better convey the Laba wishes, many nutritious ingredients, such as glutinous rice, black rice, red bean, Job's-tears seed, lotus seed, red date, and longan which were well prepared a few days in advance by property management staff, were put in Laba porridge of Shaoxing Shangyu Wangu Yuelong Palace. Director Zhu also mentioned in particular that the Laba porridge for elderly proprietors was cooked with less sugar for the sake of their health.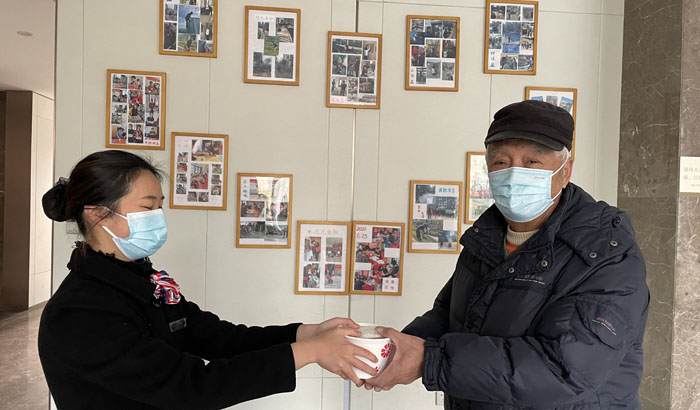 Property management staff of Hangzhou New City Square, which was just released from the lockdown, also shared warm Laba porridge with proprietors, showing their firm attitude that they will always stick to their positions. While not slacking off in epidemic control, the property management staff distributed 300 bowls of Laba porridge cooked by themselves. For elderly proprietors who live alone in the buildings, they specially gave a visit and delivered the delicious Laba porridge in person, which is very humanistic.
In Hangzhou Myriad Star Phase I, II, and III, over 900 bowls of Laba porridge were distributed to bring energy to proprietors. The scenes of property management staff fighting alongside proprietors against the epidemic at the end of 2021 are still vivid in everyone's mind. Today, not only does the warm and soft Laba porridge serve as a symbol of Laba customs, it also shows property management staff's firm belief that we will finally win the battle against the epidemic.
On this Laba Festival, property management staff of Binjiang Property celebrate with self-made Laba porridge and expect the coming of the year of tiger with the determination to protect proprietors with love.