"Moon Love City" Binjiang Property's Proprietors Celebrate Mid-Autumn Festival and Teacher's Day Together
On September 10th this Year, the Mid-Autumn Festival coincided with the Teacher's Day, which is a good time for us to extend our best mid-autumn wishes to teachers who've offered help and good influences on us.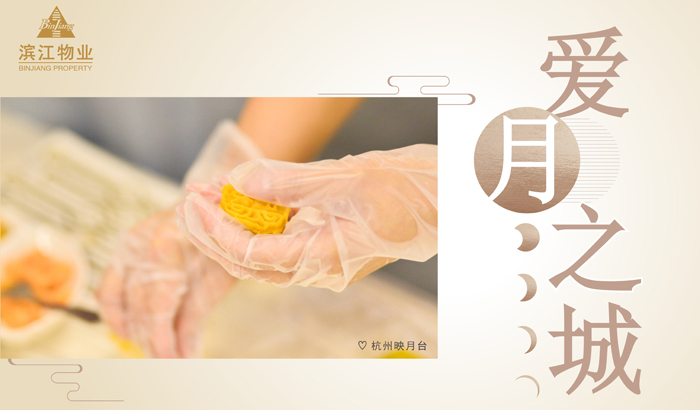 With a common theme of "Moon Love City", various mid-autumn activities were organized in many residential quarters of Binjiang Property to celebrate Mid-Autumn Festival and Teacher's Day together. Homemade mooncake making is still an indispensable part of the activity. Service center of many residential quarters such as Hangzhou Emerald Coast, Hangzhou Haiyujinghua, Quzhou Chunjiangyue, etc. offered proprietors a chance of snowy mooncake DIY as it is simple and easy for proprietors to start.
The snowy mooncake making organized by the service center of Quzhou Wangu Honor Signature was somewhat creative and produced colored snowy mooncakes. "For better texture, we put fresh dragon fruit juice and pineapple juice into pre-mixed flour. These colored snowy mooncakes are pretty popular with children," said project director of Quzhou Wangu Honor Signature.
In Hangzhou The City Star, proprietors made snowy mooncakes stuffed with five-nuts, chestnut, cranberry, red bean paste, green bean paste, and melon. According to the feedback of proprietors on the site, chestnut mooncakes were most popular for its moderate sweetness.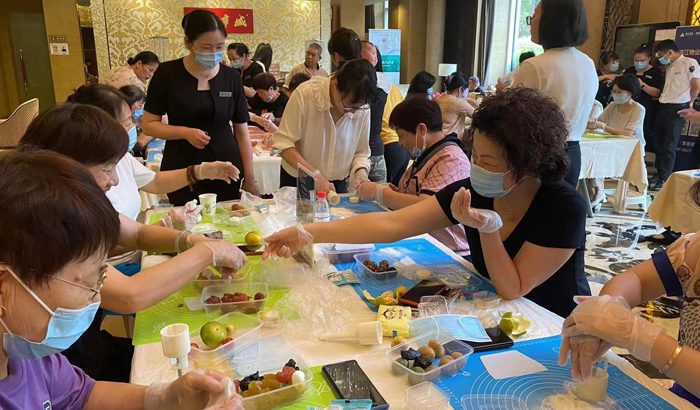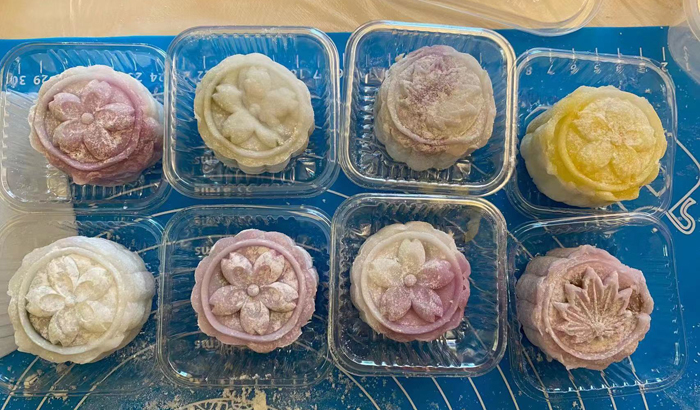 During the "Moon Love City" mid-autumn activities, Binjiang Property suggested proprietors give their homemade mooncakes to their parents as well as teachers to show their gratitude. In Hangzhou The Moon Mansion, a lot of children in Hanfu experienced traditional mid-autumn culture and made festive lanterns by themselves. Responding to the proposal of property management staff, they carefully packed up snowy mooncakes made by themselves for their parents for taking care of them and for their teachers for patiently imparting knowledge to them.
Binjiang Property regards caring for the elderly as a social responsibility that it should assume, especially during festivals. Mooncake boxes were specially prepared in Hangzhou Yunheting Xixuan and Zhuxuan. For example, the service center of Zhuxuan prepared and distributed egg yolk puffs and creamy custard puffs to not only proprietors who are teachers but also the elderly over eighty to extend the festive regards.
It is said that all traditional festivals are ultimately related to food. Local food with history endows traditional festivals with more diverse cultural connotations. On Mid-Autumn Festival, people appreciate the full moon in the sky and savor mooncakes as the moon, as described in Su Shi's poem, thinking of their hometown and praying for reunion. Sending a classic mid-autumn poem to family members and friends is like a ritual of the Mid-Autumn Festival and also shows a kind of spiritual recognition of mid-autumn culture.