Front-line Binjiang Property Staff Safeguarded the Safety, Peace, and Happiness of Proprietors with Dedication
After fighting the epidemic for three years, this year many people were finally able to go back to their hometown to enjoy the Spring Festival with their families. However, the front-line Binjiang Property staff didn't slack off and still sticked to their posts to safeguard the residential quarters. They carefully inspected every facility and equipment in the residential quarters and elaborately decorated the residential quarters to create a strong New Year atmosphere. With their dedication, they became the guardian of proprietors' safety and happiness. They've been serving and protecting proprietors day and night in the past year, and their efforts and professionalism are well witnessed and remembered.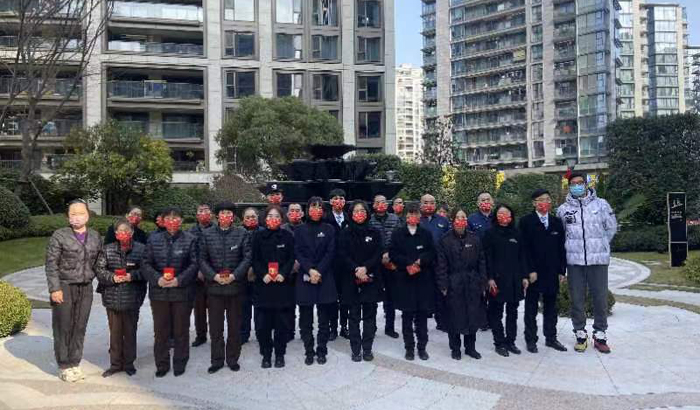 On New Year's Eve, the proprietor committee of Hangzhou Riviera Mansion as the representative of all proprietors gave red packets to property management staff on duty during the Spring Festival to express the gratitude for their hard work and encourage them to continue to fulfill their duty and create a better home together with proprietors in the new year.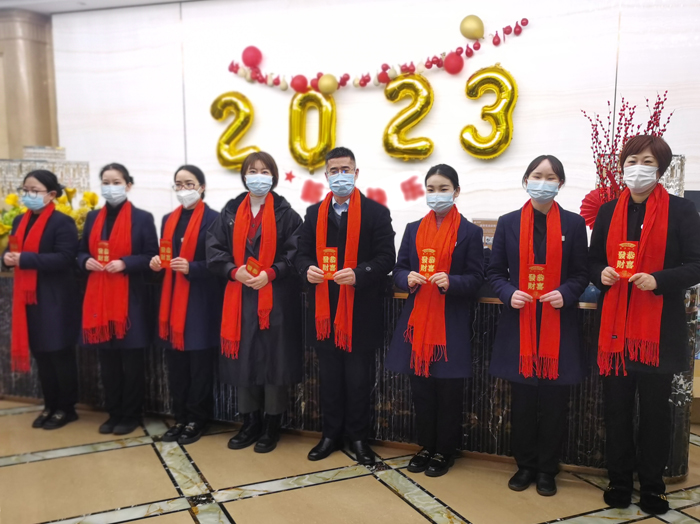 Binjiang Property staff who held fast to their positions during the Spring Festival in Hangzhou Emerald Coast also received red packets from the proprietor committee. Besides, numerous kind proprietors also distributed New Year's red packets and sent fruit and Spring Festival gift boxes as their recognition and encouragement of the service offered by property management staff. The front-line property management staff are very grateful to the proprietor committee and proprietors for their care and committed to improve the property service skills and do their utmost to offer even better service and create a beautiful and harmonious community environment with proprietors.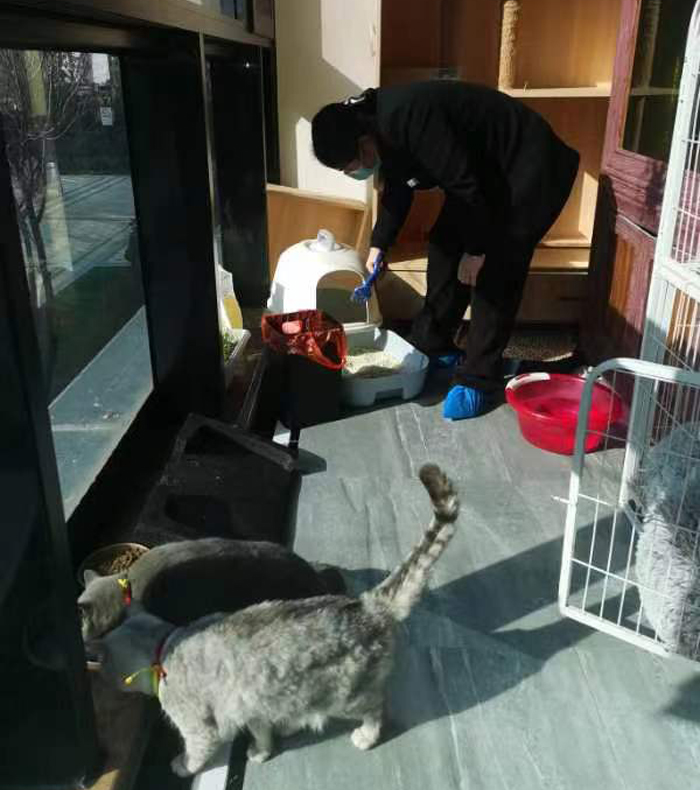 Stay-at-home pets were a big concern of proprietors who were not at home during the Spring Festival. In Quzhou Yujiangnan, Ms. Wang chose to commit her cat to the care of property management staff. Taking the cat as their family and friend, the manager on duty and stewards often take time to prepare food and water and handle cat litter for it at Ms. Wang's house after work from the New Year' Eve to the fifth day of the first lunar month. Ms. Wang was very happy with the clean house when she came back home the next day and gave a thumbs-up to the property management staff.